Steam removes developer caught reviewing its own game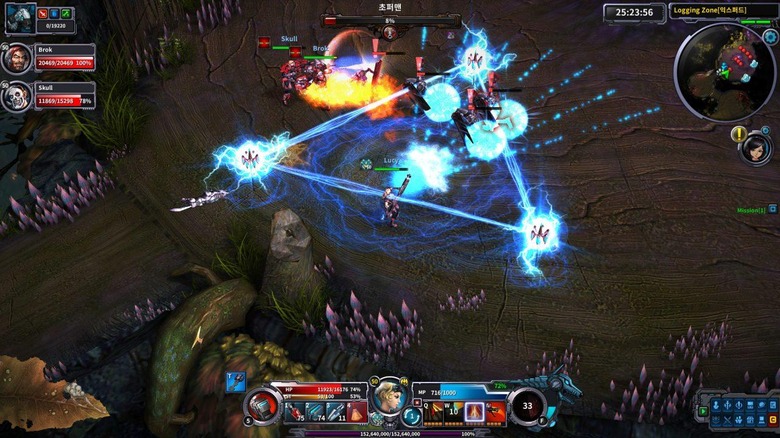 We're not sure if you've noticed, but there are a lot of games on Steam. These days, new games are being added at a breakneck pace, too, owing to Valve's recent submissions rework that lets anyone submit a game for a Steam store listing for a mere $100. Because of this, it can sometimes be difficult to get your game noticed, and some developers end up doing some shady things in an effort to get their titles in front of more eyes.
One developer, Malta-based Insel Games, is paying the price for those tactics today. Over on the Steam forums, Valve announced that it has cut ties with Insel after it caught the developer submitting false reviews for its game Wild Buster. The false reviews were first reported on Reddit, with user "nuttinbuttruth" posting a screenshot of an email allegedly sent from Insel Games CEO Patrick Streppel to his staff. In that email, Streppel suggests that the company was in danger of failure if Wild Buster itself failed and seems to urge employees to purchase the game and leave positive reviews.
Valve investigated these claims, and says that it "identified unacceptable behavior involving multiple Steam accounts controlled by the publisher," of Wild Buster. As a result, Valve has ended its business relationship with Insel and has removed its games from the Steam store, but notes that those who already own Insel's games will be able to continue playing them.
When reached by Kotaku, Streppel confirmed that he did indeed write the email in question, though also said that he "never intended to threaten anyone but just state the importance of reviews for the whole company." The email, he claims, was just meant to get the employees at Insel to "rally" behind the game by doing things advertising it to friends and family. Here is Streppel's statement in full:
At the day of EA launch in December an email was sent to everyone in the company telling staff (about 20 people including freelancers) how important reviews are in the Steam ecosystem and that a failure of Wild Buster would mean the company was in jeopardy. It was meant to rally people's support, including advertising the game to their family and friends, in the hope to simply get more reviews.

It was never intended to threaten anyone but just state the importance of reviews for the whole company. No staff has received penalties for not buying the game or writing a review. There also never were texts or instructions provided for reviews. We sincerely apologize for the misleading wording in the email and the practice in general.

We, the complete team behind Insel Games, will keep working on improving Guardians of Ember and Wild Buster while still providing access to our games through other channels. We hope to regain the trust of players through our future actions and are further in discussion with Steam about this incident.

Until then current Steam owners or those in possession of a Steam key can continue to play normally.
While it is possible to have a successful PC game that isn't available through Steam, it is becoming increasingly rare thanks to the audience that Steam has developed over the years. For many small companies, losing their listings on Steam could potentially be a death sentence, so it isn't surprising to hear that Insel is attempting to appeal the incident. Whether or not it will be successful with that email floating around is another question entirely, so stay tuned.