Steam Machines to sport AMD Graphics Next Year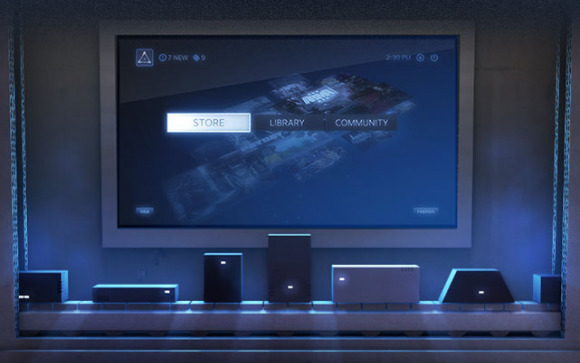 When Valve revealed the specs for its Steam Machine prototypes last week, the name of one major chip manufacturer was absent, which undoubtedly led to many a speculation and discussion over the Internet. It seems, however, that such musings may have been premature as Valve is now confirming that come 2014, Steam Machines will also be running on chips from AMD.
The hardware for Steam Machine prototypes, part of Valve's quest to conquer the living room and boot out current consoles kings, come in various configurations such as Intel Haswell CPUs from the i3 to the i5-4570 to the i7-4770. For graphics, the boxes will be fitted with a variety of NVIDIA GTX cards. Noticeably missing, however, was any mention of graphics cards coming from AMD, who owns ATI, NVIDIA's biggest rival in that market space.
This might have ruffled the feathers of a few AMD fans and may have appeared to be a sign of preferential treatment, which may or may not be surprising considering a number of NVIDIA employees have been assisting Valve in its SteamOS endeavor. When Forbes reached out to AMD, the chip manufacturer said that it was working with Valve but preferred to wait for the game distributor to give the word itself.
And, indeed, that seems to be the official story based on the reply from Valve's Doug Lombardi. According to him, when Steam Machines become commercially available in 2014, they will have graphics hardware coming from AMD, NVIDIA, and Intel. He gave no further clarification nor did he mention any specific cards. The statement does seem to imply, however, that AMD is left out of the public prototyping and testing stage, at least for now.
What may be interesting to note in Lombardi's reply is that the list of graphic card manufacturers include Intel, most probably referring to the Intel Iris graphics chips. It will be interesting to see how Intel's dedicated graphics processors will perform in the gaming arena that is still dominated by NVIDIA and AMD.
SOURCE: Forbes