Steam Lunar New Year Sale is live and coming after your dollars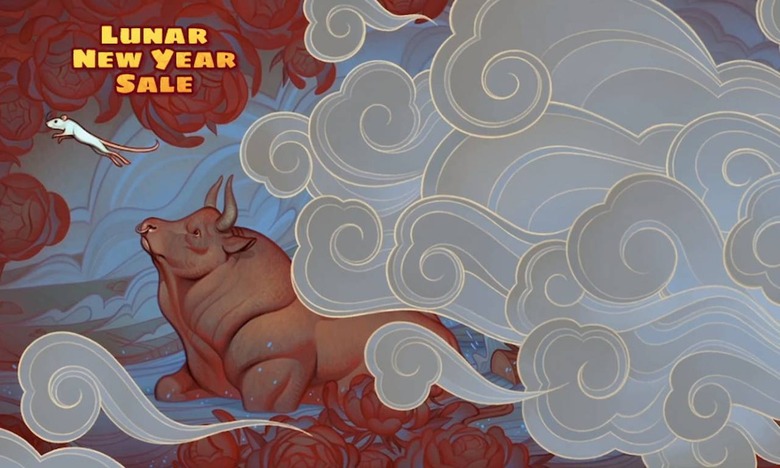 If the Steam Winter Sale somehow didn't drain your bank account, then you've got another chance to get some games on the cheap beginning today. Valve has kicked off a Lunar New Year Sale on Steam, and though it won't last nearly as long as the Winter Sale did, it still has quite a few discounts on offer.
While the Steam Winter Sale ran for multiple weeks, the Lunar New Year Sale will only run for four days. It'll be live until Monday, January 27th at 10 AM PST, so you don't have very long to make any purchases you may want to make.
Valve seems to be doing something a little different with this sale. Instead of taking over the entire Steam homepage, the Lunar New Year Sale is instead advertised with a banner at the top of the page. Clicking on that will take you to a separate page where Valve shows daily featured deals and recommends purchases based on your wishlist. That page also recommends DLC that's on sale for games that you already own, so it's a bit more personalized that many Steam sale pages are.
As with most sales, there's a reason to log in every day with the Lunar New Year Sale. Every day, you'll be able to open an envelope that gives you one part of the story about the origins of the Chinese Zodiac and rewards with you with some coins. Coins can be spent on a coupon for discounts, emotes, stickers, and profile backgrounds, just as they could be during the Winter Sale. You'll also receive coins for buying games during the sale.
So, it looks like the theme of earning coins to spend on cosmetic items for your profile is one that's going to stick around. You can check out the deals for yourself by heading over to the Steam store, so if you've still got some cash to burn after all of the holiday sales, take a look at what's on offer.