Steam Link Linux release reminds us how simple game streaming can be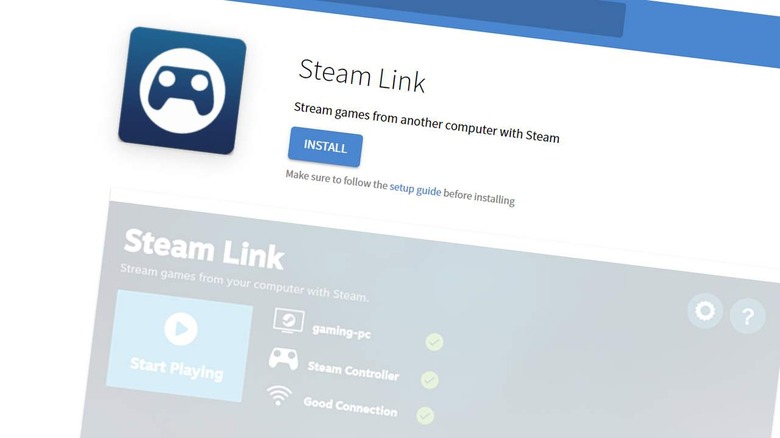 Valve released a Linux version of its Steam Link app, allowing the connectivity system to work on even MORE devices than before. This is just the latest in a line of operating systems made available to work with Steam Link, including Windows, Android, iOS, and Raspberry Pi. And it's all free, provided you have a Steam account and own a game or two.
The Steam Link app was released to Linux for the first time ever, just this week. You'll be able to download and load the Steam Link app for 64-bit x86 Linux systems now, available through Flathub. The Steam Link app for Linux can be found at Flathub right this minute.
Users can set up Flatpak with a wide variety of operating systems, as shown on their quick setup page. Through this update with the newest version of the Steam Link app for Linux with Flatpak, you'll potentially be able to play on systems like Chrome OS, Ubuntu, Pardus, Debian, and PureOS.
Per Valve, this release was made possible thanks in part fo Collabora, Open Source navigators in-the-know. This system SHOULD work with Remote Play as well. That includes both Remote Play Together and Remote Play Anywhere.
This all surpasses the part of the Steam Link adventure that required specific Steam Link hardware, switching instead to the Steam Link app on a wide variety of devices. Steam Link Anywhere would appear, at this point, to be the most simple and powerful alternative to all other game streaming services the world over. That includes Google Stadia, NVIDIA GeForce Now, Amazon Luna, Xbox Game Pass Ultimate, and Sony PlayStation Now to name a few.