Steam Link $5 deal returns: game prices slashed up to 90%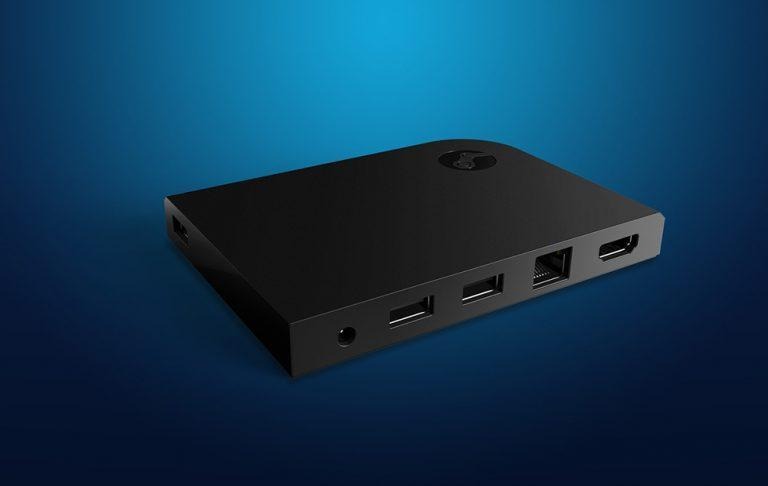 Steam has kicked off another sale, slashing prices on a bunch of games and other goods, including the Steam Link. The latter, a device for streaming Steam games to a TV, is once again priced at $5, a 90-percent price drop from its usual $50 cost. In addition to getting the Steam Link for almost nothing, Steam users have the opportunity to get some notable games like Dark Souls III and Wolfenstein II for up to 75-percent off.
If you don't yet have any Steam hardware, the company's latest Winter Sale has an excellent bundle deal to get you started: the Steam Link and the Steam Controller for $34.63, a 65-percent discount over the usual $99.98 USD price. If you already have the Steam Link but want another Steam Controller, you can get one for $33.49 on its own — that's a 33-percent discount.

Steam has also discounted various controller skins, such as "Aperture," "CSGO Blue/Orange," "CSGO Grey Camo," "CSGO Blue/Orange," and more. All discounted skins are 50-percent off at $4.99 USD. The Steam Controller Wireless Receiver is regular price currently ($12.99), but the Steam Controller Battery Door is 50-percent off at $4.99 USD. The Controller Carrying Case is its regular $19.99 rate, though.
The company currently has half a dozen game + controller bundle discounts that range from 21-percent off to 65-percent off; those games include things like Dark Souls III, XCOM 2, For Honor, Deus Ex, Civilization VI, and Divinity II: Original Sin.
If you're not interested in game + controller bundles, the Steam Winter Sale covers a bunch of other titles with some big discounts. Portal 2, for example, is currently 90-percent off with a price of $1.99. Others like Prey and Vanquish are half off, and yet others like Hellblade are 25-percent off.
You can find all of the Steam hardware deals here, while the Winter Sale deals are here. The sale ends on January 4, 2018 at 1PM EST.