Steam is down, and it's a little funky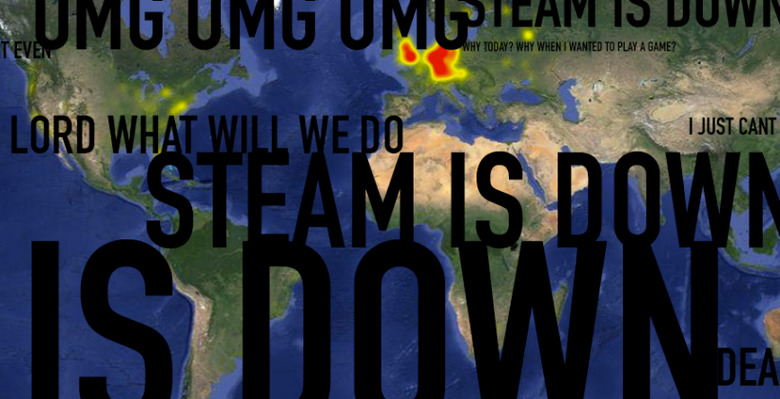 Over the past hour or so Steam has been a bit shaky. Valve is currently working on the problem, but as this article is written, just about half of Singapore is offline (3 of 6 servers, as it were) while 59 of 62 servers are up. Of course even a single server down results in someone realizing it and flipping out, so it's time! It's time to watch the madness unfold.
One Dota 2 region is offline of 16 according to SteamStats. For any other game, that'd be a small deal. For one of the most popular games of all time, it's a real deal. CS:GO's matchmaking scheduler was down shortly this afternoon, resulting in a slightly above-average "players searching" number – up above 28k for an extended period around 3:20 Central Time.
Average wait time for CS:GO is currently 414 seconds. South Africa is the only region with a "High Load", while both EU West and EU East are experiencing Medium Loads.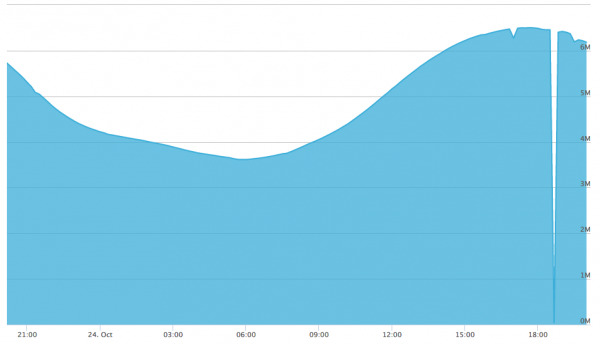 According to Valve, approximately 6,185,208 users are online at the time this article is being written. That's normal, but today has had some abnormal ups and downs in players online time, especially around this early afternoon.
DownDetector experienced a relatively large spike this early afternoon with upwards of 350 complaints at once. Most of these complaints seem to have originated on the East Coast of the United States and throughout Western Europe.