Steam for Linux next on cards after OS X?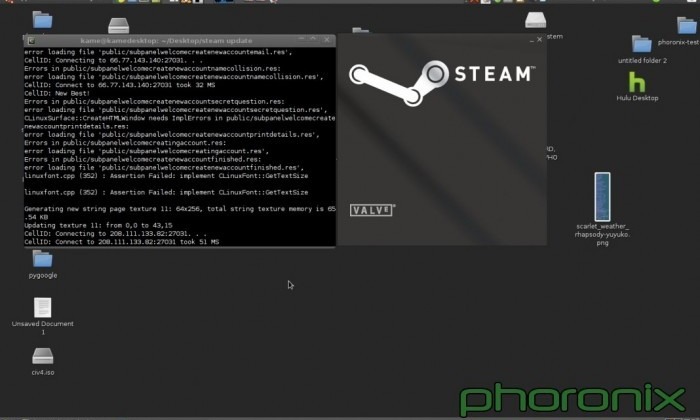 Linux and gaming haven't always been the most familiar of bedfellows, but that could all change should Valve bring their Steam client to the OS.  Hot on the heels of a confirmed OS X Steam launch date comes news that Phonorix have discovered several unreleased Steam Linux binaries that are apparently being actively developed.
"Less than two weeks ago we reported on the Mac OS X Steam client confirming the existence of a Linux client and then found more Linux references too. We then found the unreleased Steam Linux binaries that were under active development. Some still didn't believe the existence of a Steam client for Linux with Source Engine support, but it's something we have said for nearly two years based upon our sources and then the emergence of these binaries." Phoronix
The binaries don't currently run, but some Phoronix forum members have dug through and managed to get the above screenshot working.  What it proves is that Steam is running natively under Linux, though it'll take some time before you can actually play games via the system.
Valve are yet to publicly comment on the Linux Steam client, though they've also done nothing to disguise the work-in-progress files since they were first spotted around two weeks ago.  It seems likely they'll get the OS X Steam launch out of the way before focusing on the new platform.
[via Gear Diary]