Steam Controller now has Bluetooth support in beta client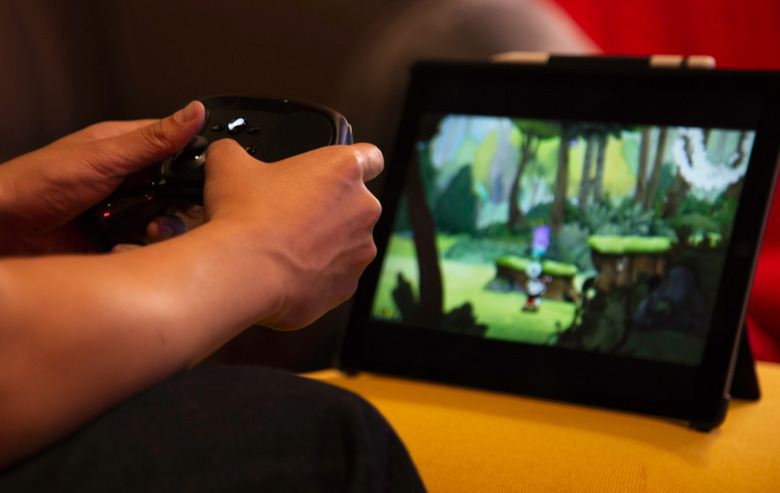 Valve seems to be cooking up quite the treat for mobile users while still clinging to is PC gaming focus. It recently announced the expansion of its Steam Link system that would allow Steam games to be streamed to Android and iOS devices. Now it has revealed a crucial piece of that puzzle by announcing Bluetooth Low Energy (BLE) support for its Steam Controller. While Valve explains that this is an important requirement for its Steam Link plans, it also makes it possible to use the wireless controller directly with mobile devices.
Streaming PC games to mobile devices would be half useless if you didn't have a way to control them. There's quite a large gap between the touch-based controls on mobile gaming and even controller-based PC games. Plus, your fingers will naturally block some of the screen when playing on smartphones or tablets, making it a less than ideal gaming experience.
Valve's solution is to enable the Bluetooth LE hardware in the Steam Controller. Not only would this support using the game pad in the Steam Link scenario outlined above, it also allows the use of the controller on laptops and tablets without a USB port or when your Steam Controller Wireless Receiver is MIA.
The feature isn't out yet for the general public and can only be enabled from the beta version of the Steam Client. It requires updating the firmware of the controller which will also wipe out any and all existing pairings, so you have to reconnect the Wireless Receiver afterwards. Once BLE is enabled, you can switch between the two modes by simply powering up the Controller with specific button combinations.
While the new feature will benefit more gamers in general, Valve advises Steam Controller owners to stick to the original wireless connection whenever possible. The Bluetooth connection may be excellent, it says, but its wireless protocol is even better and promises the best experience for a Steam Controller.