Steam autumn sale kicks off just in time for Black Friday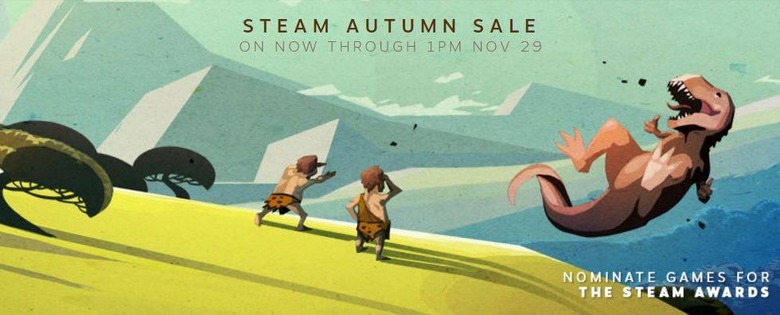 Steam is looking to get in on all the Black Friday excitement, launching its annual autumn sale today. There are nearly 12,500 games being discounted during this sale, which is a fairly staggering number. You won't have a ton of time to track down the hidden gems either, as this sale wraps up on Tuesday, November 29.
As with all recent Steam sales, the prices you see today will be the prices you'll see for the duration. Gone are the days of flash sales and community picks, with Steam instead opting to just discount everything at the start and keep those prices the same until the sale ends. While that may detract from the excitement for some, it ensures that no one misses out on a good deal.
However, Steam will still feature a rotating list of highlighted deals each day. This means that if it you don't want to go digging for good deals, Steam will do at least some of the work for you. Here are a few noteworthy deals that jump out at us:
Sid Meier's Civilization VI – $53.99 (10% off)

FarCry Primal – $24.99 (50% off)

Batman: Arkham Knight – $14.99 (50% off)

Grand Theft Auto V – $29.99 (50% off)

The Witcher 3: Game of the Year Edition – $29.99 (50% off)

Rocket League – $11.99 (40% off)

Doom – $19.79 (67% off)

Cities: Skylines – $7.49 (75% off)
Steam users will also be able to nominate games for the Steam Awards, which are coming up in December. There are nine different categories for nominations, and completing the list will net you a badge for your Steam profile. To have a look at all the games that are on sale and begin nominating titles, head over to the Steam Store.