Steam Adds New Video Section For Virtual Reality Content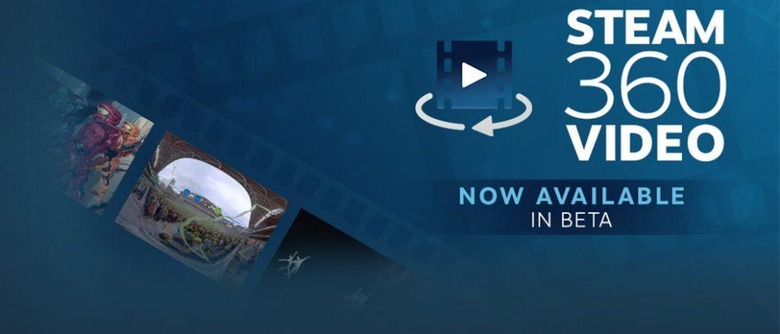 Steam has added a new section on its website for VR videos, giving its customers a new way to buy and consume virtual reality content. This new section is being launched in partnership with Pixvana, a Seattle-based company, which is lending technology that will be used for the Steam 360 Video Player, a new beta offering available as of today. The 360 Video Player enables Steam customers to watch 360-degree video content using a supported VR headset, such as an Oculus Rift.
The Steam 360 Video Player utilizes Pixvana's SPIN VR technology, enabling users to watch the VR content with a VR headset. According to UploadVR, users will soon also be able to watch virtual reality content on their ordinary computer screen and use their mouse to move around within the footage. For now, though, a look through the available VR content shows that users need either an HTC Vive, an Oculus Rift, or an OSVR.
A quick look at the Steam VR video section shows a decent range of content, such as the Batman LEGO 'The Batmersive Experience', Alien Covenant in Utero, Under the Canopy, The Hunger Games 360, A Challenge, The Blank Canvas – Hacking Nature, and more. All the content listed on the beta 360 video page currently appear free, though it doesn't seem there are any full movies available under it yet (though, of course, full movies are offered sans VR elsewhere on the site).
Talking about Steam's use of its technology, Pixvana's co-founder Forest Key said:
We're working hard to help all content creators and consumers create immersive experiences that look sharp and feel life-like. We are excited to partner with Valve to bring these solutions to a vast audience so that people everywhere can experience VR's true potential.
SOURCE: UploadVR