StealthArmor METAL for iPad Review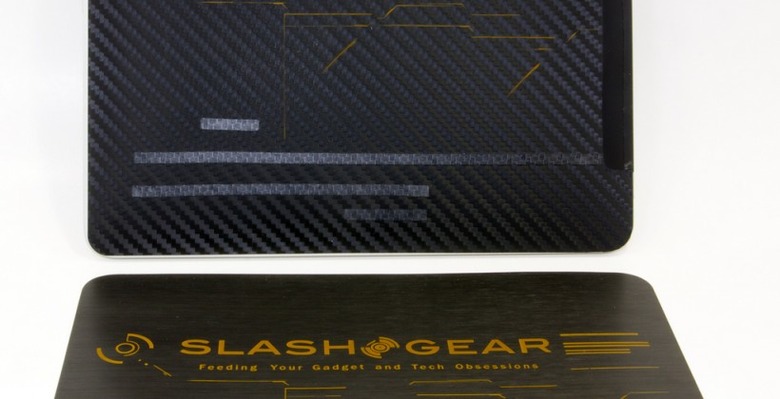 When you've spent $500+ on an iPad, the last thing you want is to whip it out of your bag and find it covered in scratches. We reviewed Fusion of Ideas' first line of StealthArmor skins for the iPad early last month; now the company has sent over their second batch, the StealthArmor METAL series. Check out the full review after the cut.
Compared to the first batch of StealthArmor skins, the new StealthArmor METAL series comes in glossy gold, bronze, tungsten and brushed aluminum finishes. Each back panel is paired with a clear front protective screen, and the two are priced at $75. That's more expensive than Fusion of Ideas' clear version, at $45, and their regular designs, at $65.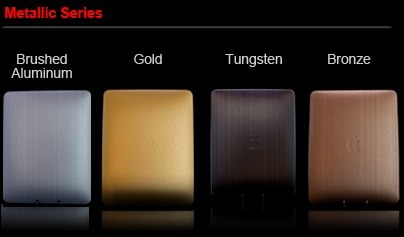 While the name – and finishes – might suggest it, in actual fact the new METAL skins aren't actually made of metal. Instead Fusion of Ideas use their own carbon fiber film technology with a different aesthetic and tactile finish. That also means it won't impair the WiFi or 3G reception of your iPad. You can also have them laser-engraved with an off-the-shelf pattern or one of your own, for $45, using the company's DigitalTechToo service. Interestingly, DTT now offers direct iPad engraving using the same system (though obviously it's non-reversible, unlike a removable skin) and priced as follows:
Standard finish (silver): 8 sq. inch design $45 or full-body for $70
Custom finish (black): 8 sq. inch design $60 or full-body for $90
Fusion of Ideas DigitalTechToo direct iPad engraving:
As you'd perhaps expect, the metallic finish of the new skins is more realistic than their cheaper counterparts. Even better, however, is the fact that the METAL series are much less slippery than the cheaper range, which makes for an iPad you're less likely to drop. As before, application straightforward; Fusion of Ideas recommend using heat to "activate" the glue, but we didn't need to until we wanted to peel the sheets off. While they may not be cheap – certainly in comparison to some other brands of adhesive protector – the good thing about the StealthArmor sheets is that with a little care you can re-apply them so you're not just getting a single use.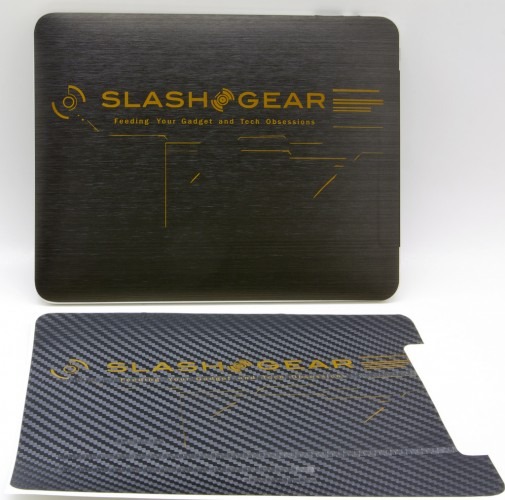 That's the saving grace for the StealthArmor METAL series, along with the improved texture. At $75 we'd opt for the newer skins over the $65 regular versions, though we also wish Fusion of Ideas would release a clear version with the new texture (and, preferably, the same $45 price tag). Still, we've still no complaints about the degree of protection on offer, and the customization options allow you to really differentiate your iPad from the crowd.