State of Decay 2 is getting a massive free update called Juggernaut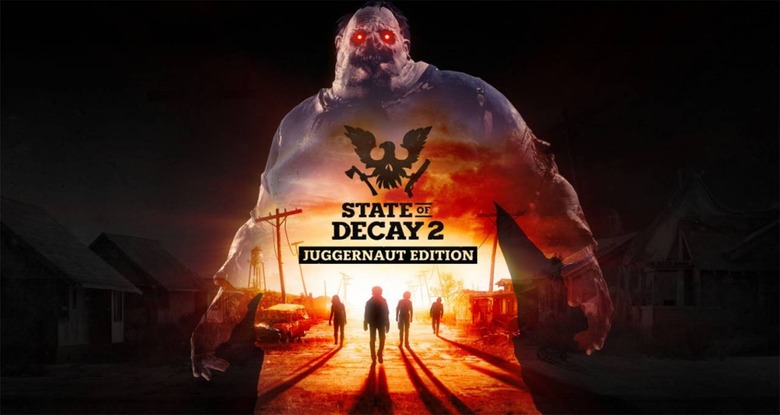 Undead Labs has announced that State of Decay 2 will receive a massive free update called "Juggernaut Edition" that includes the three previously released add-on packs, as well as 'tons of new content' alongside general improvements that'll make the game better for everyone. The update will arrive next month and will be free for all existing game owners.State of Decay 2 is a zombie survival game that was released in 2018 as a sequel to the original State of Decay game released in 2013. The game was released exclusively for the Xbox One consoles and Windows 10; nothing about that changes with the upcoming Juggernaut Edition update.
In a post on the official Xbox website today, Undead Labs Head of Development Philip Holt announced that the Juggernaut Edition will be released on March 13 for the Xbox, Windows 10, and the Xbox Game Pass service. "Daybreak Pack," "Independence Pack," and "State of Decay 2: Heartland" will all be included with this edition for players who don't already have them.
The improvements added to the game with Juggernaut will benefit 'veteran and new players alike,' according to the company. The update will bring a new open-world map for exploring Providence Ridge, as well as a new heavy melee weapons category, a rebuilt post-tutorial experience, and the promise of 'a wide range of graphical improvements.'
These improvements will include things like 'foliage optimization' and tweaked lighting, according to Undead Labs, which is also planning a new control scheme and split commands for stealth and dodge. As you'd expect, the update will also fix some bugs that exist in the present game; there will also be a better audio experience in Juggernaut Edition including new music.