Stash Away Your Liquor In A Sonoma Hide-A-Bar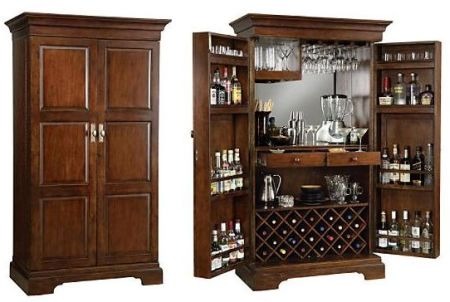 If you're a closet alcoholic, why not have a closet for your alcohol? If that sounds like something you'd be into, check out this Sonoma Hide-a-Bar Cabinet from Frontgate.
This beautiful hardwood cabinet is finished in a rich American Cherry and features two dovetail drawers for utensils, a wooden stemware rack for your glasses, enough space for 22 wine bottles and a plethora of other alcohol.
You'll also find other niceties like outlets and a surface area for operating small appliances and preparing drinks. Of course, you'd better love your drinks a lot because this cabinet is going to set you back $1,749.
Sonoma Hide-a-Bar Cabinet [via bornrich]