Starz Announces Multiyear Deal With Sony Pictures Entertainment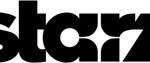 Starz may have started out as a premium cable network that only offered older movies after they were available on the more popular pay channels such as HBO and Showtime. However, Starz is now a network that offers films before other premium pay channels get them and has some cool original series such as Spartacus and others. Starz has announced a new multiyear agreement with Sony Pictures Entertainment.
The agreement between the two companies will give Starz exclusive pay television rights to Sony Pictures theatrical releases through 2021. The two companies had an agreement in place previously that would expire in 2016. Starz has been getting movies from Sony Pictures first since 2005. Sony Pictures owns some of the biggest movie studios out there including Columbia Pictures, Sony Pictures Classics, TriStar, and Screen Gems.
The new agreement covers movie content for all Starz platforms including Encore networks in SD or HD, subscription video-on-demand services, and online streaming services. That means the films will be able to be offered on Starz Play and Encore Play. Encore will be landing some very good movies first during 2013.
Among the movies that will come to Starz and Encore this year are The Amazing Spider-Man, 21 Jump Street, Zero Dark Thirty, The Vow, Men In Black 3, and Resident Evil: Retribution. Starz also has the exclusive rights to Disney theatrical releases including Disney's newly acquired Lucasfilm titles and movies from Marvel and Pixar through 2017.
[via Starz]