StarVR 5K 210-degree VR headset reborn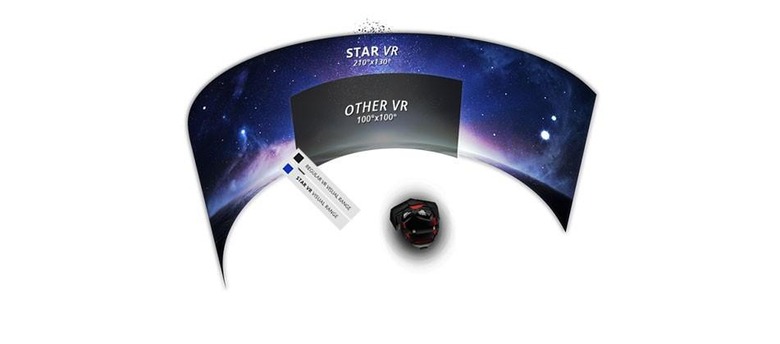 The first experience you're going to have on the 5K-toting StarVR might well be the most terrifying. This headset was previously called "InfinitEye" before the company was acquired by Starbreeze AB. This week Starbreeze Studios have announced that this headset would be renamed "Project StarVR." The acquisition of one company by the other means that InfinitEye is now part of Starbreeze, and that the two are more powerful and far more well suited for the quickly expanding VR ecosystem than they were apart.
This is about more than an acquisition. It's about star power. It's about branding, and it's about developers and hardware manufacturers working on the same team. What this team-up brings is the ability for Starbreeze developers to get in deep with VR at the source.
Software developers and hardware creators working hand-in-hand to make optimal experiences from the source.
The original InfinitEye crew have been working in "stealth mode" for years on this headset – early demos with the press go back to late 2013.
They're now part of the development and content creation company that's made such spectacular titles as the multiplayer heist game PAYDAY 2.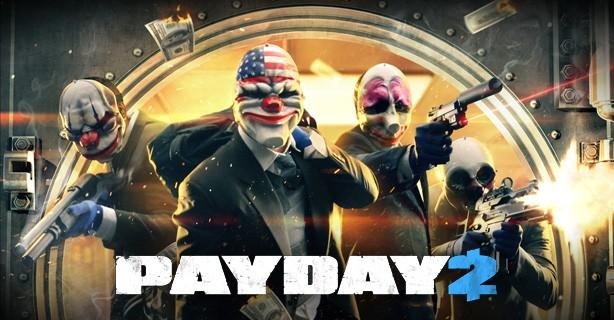 Starbreeze is also now on the verge of content collaborations aplenty, thanks in no small part to this renewed interest in virtual reality. Today Starbreeze is announcing partnerships with the following:
• Lionsgate Studios
• Skybound
• 505 Games
• Grab
• WeVR
WeVR just released the mind-blowing VR experience Adult Swim Virtual Brainload. It's truly terrific.
Starbreeze have also acquired Orange Grove Media. This team will be working on OVERKILL's The Walking Dead.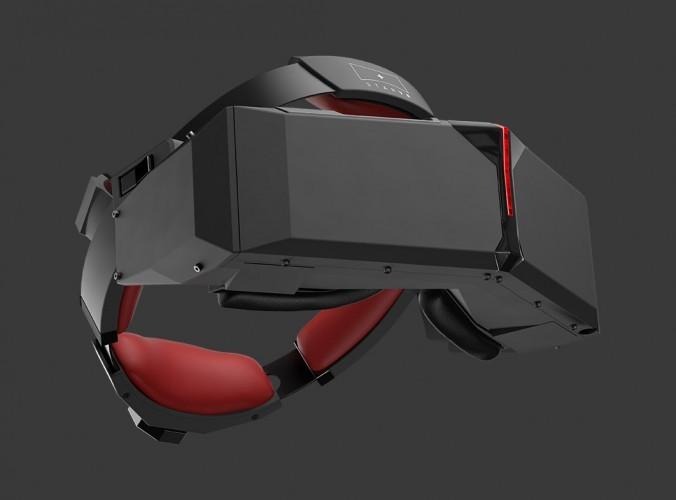 ABOVE: StarVR, the 210-degree VR headset.
"With the LA team we get a narrative team which will do wonders for our existing brands PAYDAY 2 as well as OVERKILL's The Walking Dead," said Almir Listo, Global Brand Director of Starbreeze Studios.
"They will also be integral in understanding and developing a narrative that works in a virtual environment. There are a lot more stories to be told in our universes and having a narrative team focusing on this is very exciting."
If you're at E3 2015 this week, you'll want to locate Starbreeze. They'll have the StarVR ready for demonstrations all three days of the conference – the StarVR-powered OVERKILL's The Walking Dead will be ready for your perusal.
VIA: Starbreeze