Start saving "several hundred dollars" for Sony's Project Morpheus next year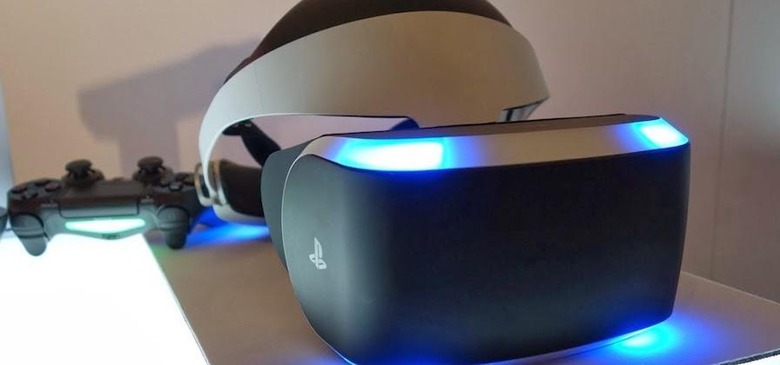 With E3 officially kicking-off today, and Sony's presentation for all things PlayStation just a few hours away, we're about to be overwhelmed in new game previews and release dates. But if there's going to be one big thing for Sony this year, it's going to be Project Morpheus, the company's virtual reality headset. An in-depth report from Wired has just revealed the two details that PS4 gamers are dying to know: the VR headset will launch in the first half of 2016, priced at "several hundred dollars."
We won't know about specific titles until Sony's presentation, but it sounds like the company is going to focus on making great gaming experiences be the draw of Morpheus. "We need to convince PS4 owners to spend several hundred dollars to purchase a Morpheus headset, on top of the PS4 they already have," Sony Worldwide Studios chief Shuhei Yoshida told Wired, adding "And more gaming content is what will convince them."
Roughly 20 games for Morpheus are expected to be featured in Sony's E3 presentation, but there are 30 or more already in development for the hardware. One of the flagship demonstrations is a first-person shooter from developers Impulse Gear, but it could turn out to be more of a tech demo than a preview of a game we'll see on the shelves one day. Instead, it's meant to show that a FPS — often a difficult genre to pull off in VR — is not only possible on Morpheus, but something that's fun to play.
This doesn't mean Sony is sticking to a handful of popular genres. Wired's report includes Sony VP of publisher and developer relations Adam Boyes explaining how they don't want developers to stick to the status quo. Among the titles in development are "small puzzle games. Relaxation games. First-person exploration games. Networked games where you can play with other people."
It's a safe bet that not all of those 30 or so titles will be available when Morpheus launches, but hopefully that's something Sony will detail in their presentation. If one thing is for certain, however, it's that gamers looking to use their PS4 for VR experiences better start saving up, they'll need the cash sometime in the six months of 2016.
SOURCE Wired