Starfish-killing robots headed to Great Barrier Reef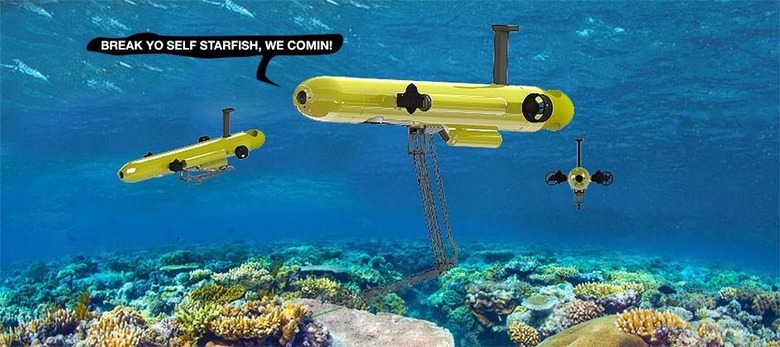 Roboticists at QUT develop a robot aimed at destroying invasive starfish, thereby saving the life of the Great Barrier Reef. First trials of this robot in the sea have been completed in Queensland's Moreton Bay. More trials are set to take place later this month. While just a few robots will be deployed at first, this device's creator sees great potential for a whole horde of them, all with the same goal. "The COTSbot becomes a real force multiplier for the eradication process the more of them you deploy," said Dr Matthew Dunbabin from QUT's Institute for Future Environments.
"Imagine how much ground the programs could cover with a fleet of 10 or 100 COTSbots at their disposal, robots that can work day and night and in any weather condition." Dr. Dunbabin envisions the COTSbot searching the reef for hours at a time, shooting fatal doses of bile salts to over 200 starfish per 8-hour swim.
The targets are crown-of-thorns starfish (COTS), invasive creatures that over the past several years have contributed greatly to the decline of the reef's coral cover.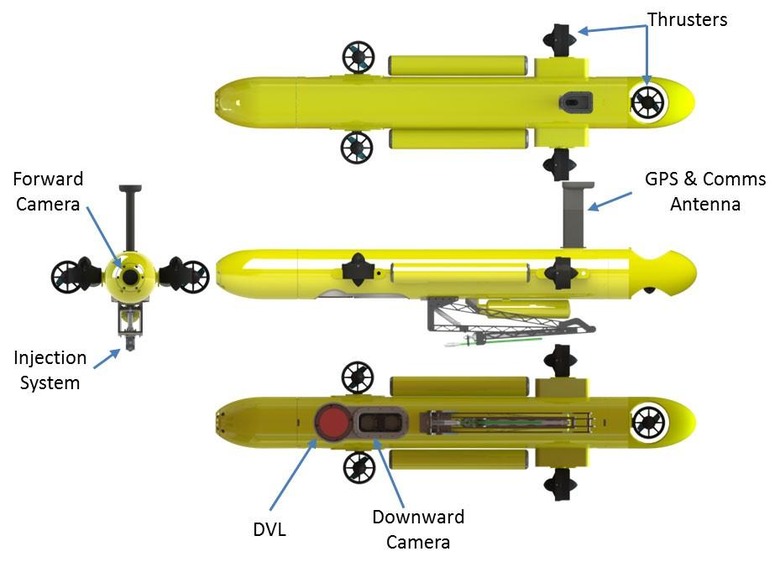 Each COTSbot works with stereoscopic cameras, GPS sensors, pitch-and-roll sensors, five thrusters for movement and stability, and a pneumatic robot arm to deliver doses of salt to their enemies.
Below you'll see a demonstration of how the software inside starfish-hunting robots will work. Visually, that is.
This robot can get deep – within a meter of the seafloor. Once there – once in trials later this month – each starfish will be double-verified (once by the robot, once by a human watching through the robot's cameras) before being injected.
Wouldn't want any non-COTS getting salted, after all.
You can learn more about COTSbot at QUT Robots with chief investigators Dr Matthew Dunbabin and Prof Peter Corke.