Stardew Valley multiplayer update hits Nintendo Switch this week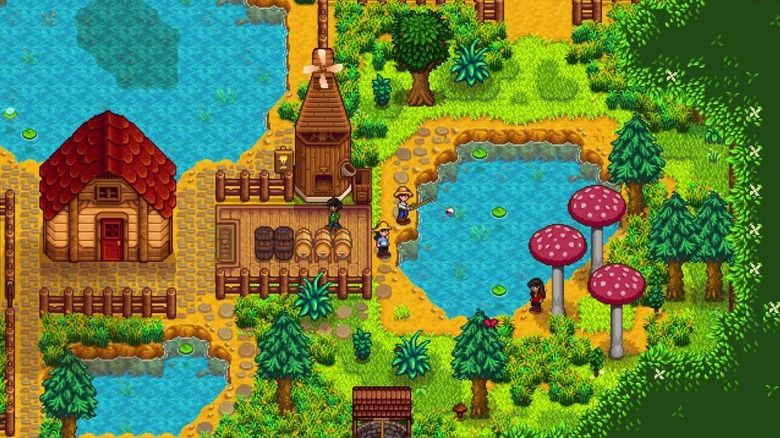 Back when Nintendo announced that Stardew Valley was coming to the Switch, it also revealed an interesting approach to console exclusives. Nintendo confirmed that the Switch would be the first console to get Stardew Valley's highly anticipated multiplayer update, which launched for PC earlier this year. Now, Stardew Valley developer Eric Barone has confirmed that multiplayer will be coming to the Switch version of the game this week.
The multiplayer patch will go live on the North American, European, and Japanese eShops on Wednesday, December 11. Once it's live, you'll be able to play four-player co-op online with support for Switch Online's voice chat function. You'll need to shell out for a Switch Online subscription to play multiplayer over the internet, of course, but Stardew Valley will also support LAN play with multiple consoles, something that doesn't require a Switch Online subscription.
Those who plan to continue playing Stardew Valley solo also have reason to look forward to this update, as it adds a heap of single player content as well. Incoming features include a new winter festival, secret character events for players to trigger, and best of all: Hats for your horses.
From here, Barone will be working with Sickhead Games to bring multiplayer to Xbox One and PS4. There's no word on when that'll happen, but the hope is that since the Switch version of this patch is now finished, it won't take very long to get the update ready for certification on other consoles.
Barone ended his announcement by saying that he'll have more to share once the Switch update is out in the open, so it sounds like another announcement is coming around the bend. We'll see what that is soon enough (maybe even before the end of the year?) so stay tuned for more.