Stardew Valley hits Xbox One and PS4 next month, Switch version revealed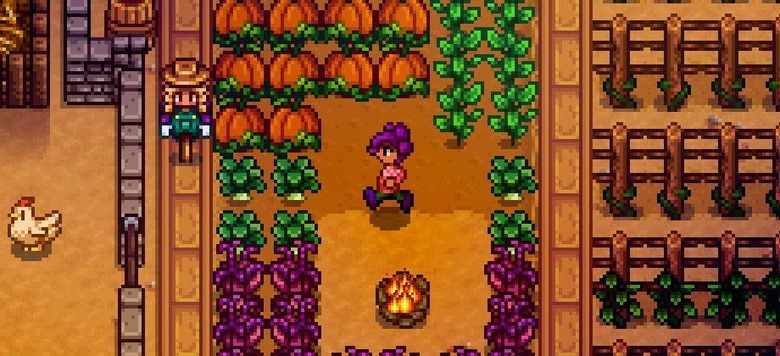 Indie PC hit Stardew Valley will be launching on Xbox One and PlayStation 4 before the year is out, developer ConcernedApe has announced. The console versions were announced shortly after the game launched on PC back in February, but initially, no official timetable was given for release. Now we know that Stardew Valley will land on PS4 on December 13, launching on Xbox One the day after.
December 14 is also the day PS4 owners in Europe get the game. If you already know you want the Stardew Valley, you'll be able to pre-order it on November 30. It should be noted that while that's the global date for Xbox One pre-orders, it doesn't apply to PS4 owners in the US – it seems that only European PS4 players will be able to pre-order the game.
ConcernedApe also announced that the planned Wii U version of Stardew Valley has been cancelled. Instead, a new version is currently in development for Nintendo Switch. "Looking at Wii U and the current gaming landscape, we made the difficult choice to shift our development efforts to creating a version for Nintendo Switch," ConcernedApe said.
Since Nintendo itself seems to be moving away from the Wii U, it isn't all that shocking to see ConcernedApe decide to drop his Stardew Valley plans for the console. He notes that he believes the "Switch's unique capabilities could create some exciting opportunities for Stardew Valley," and that he's committed to putting the game on Nintendo consoles.
Stardew Valley launched earlier this year on PC after spending nearly four years in development. It was an instant success, offering players gameplay that's best described as a cross between Harvest Moon and Animal Crossing. Stardew Valley has an asking price of $14.99 on PC, and though ConcernedApe didn't mention anything specific about console pricing, it seems safe to expect something similar.
SOURCE: ConcernedApe