Stardew Valley creator teases wild plans for his next game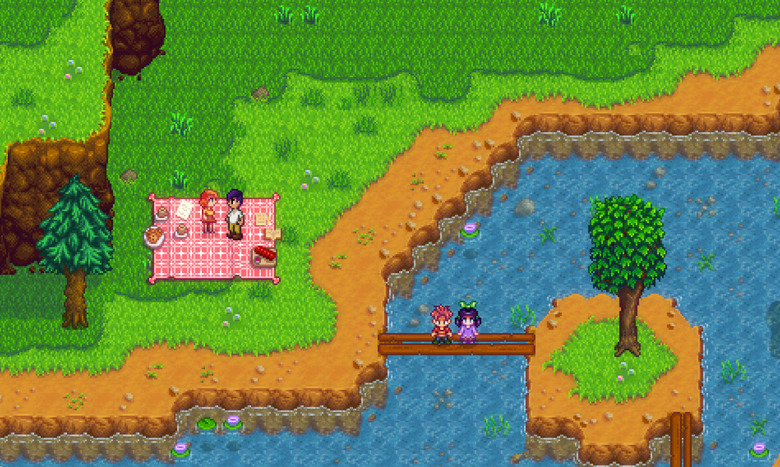 With Stardew Valley now available on all major platforms – those being PC, Xbox One, PS4, and Switch – creator Eric "ConcernedApe" Barone has a bit more free time on his hands. Though support for Stardew Valley will likely continue on, major development projects like new versions are over for the time being. Yesterday, Barone held an AMA on the Nintendo subreddit, and in it, he gave us a few vague details on what his next game will be.
Starting things right off, Barone answers a question about whether or not we'll see a Stardew Valley sequel or new content for the existing game. "You can certainly expect more games from me," he says, "but I haven't made any plans yet as to whether there will be a Stardew Valley sequel or more content." Considering that Barone spent four-and-a-half years making Stardew Valley all by himself, he'll probably want to change things up a bit before returning to the property.
READ MORE: Stardew Valley tips and tricksHe also notes that while he'd "consider" making a sequel eventually, a follow-up won't be in the cards for a while. So, what will Barone turn his attention to next? While he says that he has plans for his next game, he's not willing to talk specifics about it yet. "Creating hype too far in advance is a lot of pressure," he says, "and ultimately I don't think it benefits anyone."
While it doesn't sound like Barone is going to talk about his next game in any depth any time soon, he does give us a good reason to begin looking forward to it. In a separate reply, he notes that he "took a softer approach" with Stardew Valley because it was inspired by Harvest Moon, a long-running franchise that many people love. With his next game, which seemingly doesn't draw heavy inspiration from any existing games, he says he wants to throw that approach out the window.
"With my next game I want to go all out with my ideas, take things to the extreme, create an even richer and more detailed game world." That's enough to get any Stardew Valley fan excited, even if we won't get to see the game itself for quite some time. Be sure to read through the full AMA for a deeper look at the process behind Stardew Valley, as well as quite a bit of inspiration for any novice game developers.