StarCraft Remastered in 4K arrives August 14: pre-orders are live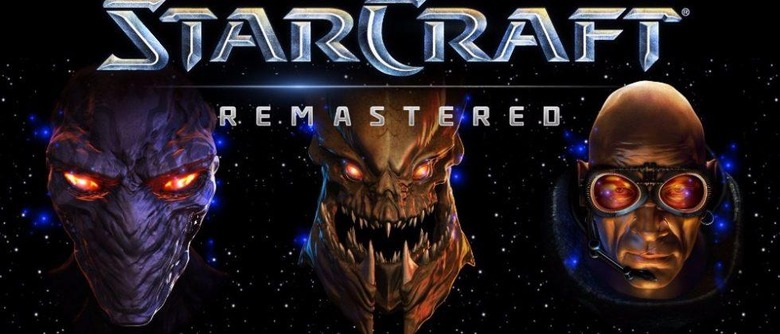 The remastered version of StarCraft first detailed back in March is now available for pre-order and an official availability date has been revealed: August 14. Once it arrives, StarCraft fans will be able to enjoy the classic game in overhauled 4K Ultra HD graphics alongside enhanced audio and more. Those who pre-order will get several exclusive perks, as well, including skins.
Aptly named StarCraft: Remastered, this modernization of the game will be available around the globe on August 14, bringing the original StarCraft game as well as the Brood War extension with a graphics overhaul. The remastered version of the game will support widescreens up to a 4K Ultra HD resolution; the audio, in the same vein, will be higher fidelity.
That doesn't mean the original version — and all the nostalgia it offers — will be going anywhere; Blizzard says gamers can toggle between the original and remastered versions with a single button click. The overall playing experience is improved, though, thanks to the inclusion of cloud savings for things like replays, campaign progress, and hotkeys. There are also player profiles that keep track of each player's statistics.
The new version of the game also adds new leaderboards and matchmaking. If you buy the game during the pre-order period, you'll be on the receiving end of three building skins called Aiur Nexus, Korhal Command Center, and Char Hive. Pre-orders also come with three portraits and Alexi Stukov co-op commander as digital bonuses for StarCraft II. The pre-order is live on Blizzard's website now with a $14.99 USD price tag.
SOURCE: Battle.net, BusinessWire