StarCraft II: Legacy of the Void shown off at BlizzCon 2014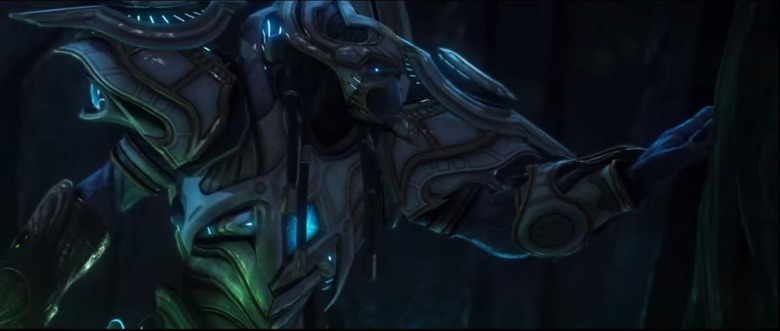 Blizzard has shown off the long-awaited conclusion to StarCraft II at BlizzCon 2014, where it was revealed the title will be a standalone game unshackling gamers from Wings of Liberty and Heart of the Swarm pre-requisites. Joining this announcement was the first official look at Legacy of the Void in the form of a trailer (we've got the video after the jump), as well as the announcement of some new modes and other interesting tidbits of information. Says Blizzard, Legacy of the Void picks up where Heart of the Swarm left off.
The unveiling took place at the Anaheim Convention Center recently, where BlizzCon attendees were given the opportunity to play the game for the first time ever. With Legacy of the Void comes a cooperative gameplay mode that is new called Archon Mode, as well as a mode called Allied Commanders, says Blizzard, the latter of which allows teams of gamers to assume commander roles.
In addition to the new modes will be new functionality bringing a boost to online multiplayer play through automated tournaments; these auto tournaments are designed to give gamers "ongoing events", says Blizzard, in support of the user base.
Said Blizzard CEO Mike Morhaime, "The new single-player campaign will wrap up the massive story, and we're excited to share new game modes that will open up different ways to play the game and additional units that will expand the rich strategic depth of StarCraft II multiplayer."
Neither availability nor pricing has been detailed.
SOURCE: Blizzard