Starbucks wireless charging begins nationwide expansion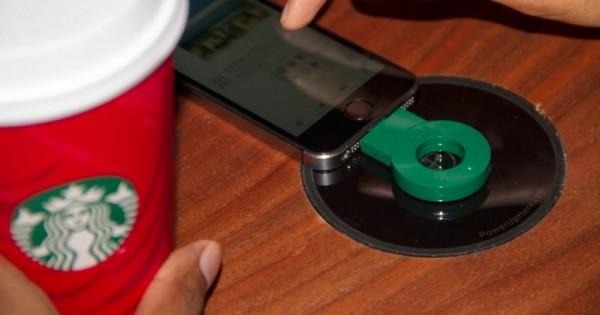 Customers in 200 Starbucks branches throughout the Bay Area will now be enjoying the hassle-free and tangle-free benefits of wireless charging for their mobile device. The coffee chain giant has just taken off the covers from its initiative to bring Duracell's Powermat technology to its stores, potentially turning them even more into hubs for mobile users and workers. Now instead of becoming wall (or sometimes floor) huggers, customers might end up fighting over the specially designated tables to get their phones powered up for the rest of the coffee break.
As a brand that's often associated with hip and tech savvy customers, it isn't surprising to see Starbucks be one of the first commercial establishments to adopt new technologies in making their customers' lives easier, if not fancier, from apps to "shake to pay" to order-head services. Its wireless charging plans have been no secret either, as it was one of the companies who added their name to the Power Matters Alliance group in 2012. And in June this year, Starbucks started rolling out trial installations in some of its stores.
This launch in the San Francisco Bay Area is only the beginning and marks the start of the company's expansion of the feature throughout the country. The company once envisioned 100,000 Powermat-powered tables to spread across the US, though it's probable that number could quickly increase if the feature becomes a hit. The company is also mulling over bringing the feature overseas to Europe and Asia within the year, which, considering we're near the end of November, isn't really much time.
That said, the wireless charging feature isn't completely without inconvenience. Duracell Powermat adheres to the competing standard being pushed by the Power Matters Alliance (PMA). So unless you have a PMA charging case or accessory, which are far and few in between, the more common Qi standard-compatible accessory won't work. That is why Starbucks will be offering these "Rings" for your mobile device, either for rent on a per-visit basis, or for a permanent purchase of $9.99.
SOURCE: Starbucks