Starbucks launches Android app in UK and Canada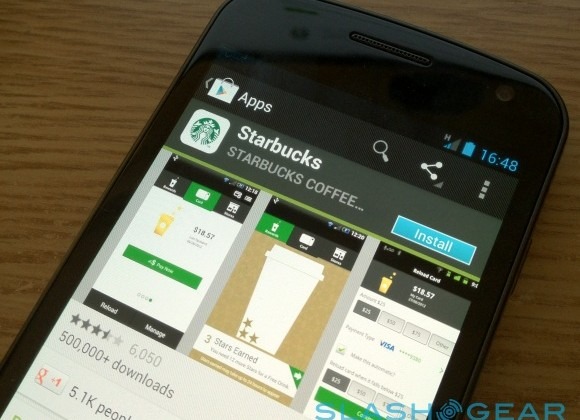 Coffee addicts in the United States have been able to pay for their fix using Starbucks' mobile application for quite some time, but now the same functionality has been extended to customers in Canada and the UK with the launch of an Android app. Anyone who downloads the Starbucks Android app will be able to pay for their orders using a linked Starbucks Card, and also check their balance, locate stores, and transfer balances.
The Android app, which will be available for phones running 2.2 and up, will let you link your Starbucks Card number. After that, you can pay for orders by letting employees scan the barcode that appears on the phone. If you don't want to jump out of Maps to find a Starbucks store, you can do it straight from within the app.
Users in the United States have a nice new addition to the current app as well. Your Starbucks Card can now be topped up using PayPal, and the app has support for all major credit cards too. Starbucks says there are now over 14,000 locations worldwide that can accept mobile payments, and that number is getting bigger every day.