Starbucks iPhone app adds digital tipping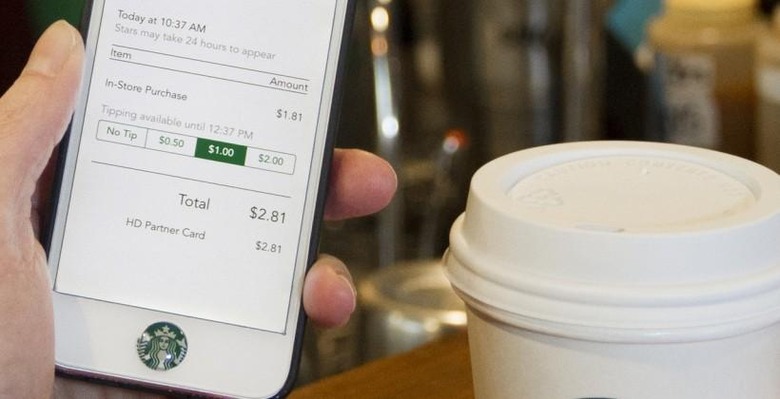 Starbucks has updated its iPhone app to support digital tipping, said by the coffee shop to be one of the most-requested features from its users, while Android support will come later in the year. The new app has also been aesthetically redesigned to make it easier to navigate and fit in with iOS 7's design style, as well as giving more ready access to details in the My Starbucks Rewards scheme.
Starbucks app users had already been able to pay for their drinks and food with the app, charging it directly to their virtual payment card. Now, however, they'll also be able to tip the barista in the process, with the app offering $0.50, $1, and $2 options on-screen.
Other changes include shake-to-pay, which calls up the payment barcode by shaking the iPhone.
Digital tipping only works in the US, and only at the roughly 7,000 locations that Starbucks itself operates. Any franchise stores will be cash-only for tips, as usual.
However, the new version of the iPhone app will also be offered in the UK and Canada with its updated interface style. Starbucks also says that an Android version will be released later in the year, also including a tip option.