Starbound release date finally announced after years in Early Access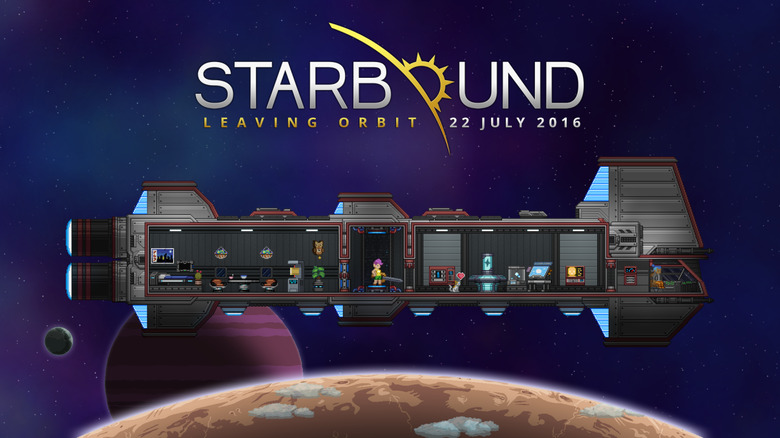 It's been a long, winding road to get here, but it looks like Starbound will at last be leaving Steam Early Access and getting a full release later this month. Developer Chucklefish announced the release date in both a live stream of the first hour of the game and in a post on the Starbound blog, revealing that the full game will be available on July 22.
You'd be forgiven if you thought Starbound was never going to make it to release. The game has been in development for around five years and available through Steam Early Access since December 2013, so a lot of fans presumed the game was stuck in development hell. Indeed, Chucklefish has added a lot of features to the game over the past few years, so it's not exactly shocking to hear that fans thought it was falling victim to feature creep.
However, this is good news for Starbound owners who haven't touched the game since its initial release on Steam Early Access, as it means you'll basically be playing a much different game than the one you purchased two-and-a-half years ago. Watching the VOD of the announcement live stream, it quickly becomes apparent that a lot has changed since the early days of Starbound, so it should be able to offer up something fresh even if you got burned out on the title back in 2013.
Like Terraria and Minecraft, Starbound is an open-world game that centers on crafting, building, and exploration. Unlike Terraria and Minecraft, Starbound throws a procedurally generated universe of explorable planets into the mix, along with many different races to play and – perhaps most importantly – space weapons. If you're interested in playing the game at launch, it may not be a bad idea to pick it up on Steam now for $15, as that price may be going up once Starbound exits Early Access.