Star Wars VII crew expands: screenwriters, sound, and production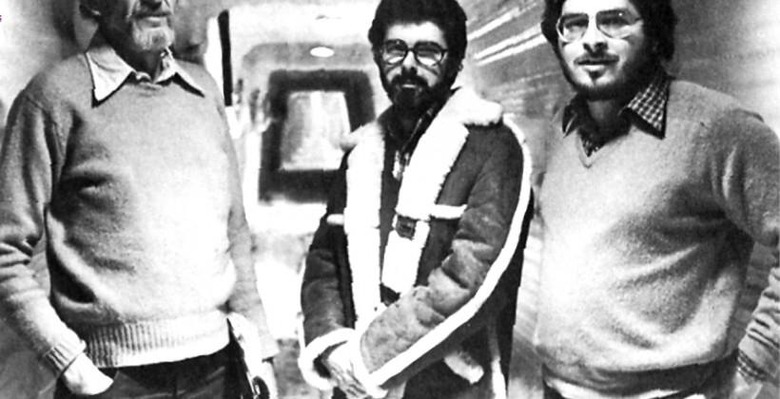 Today a new set of "master filmmakers" has been announced as working on the next Star Wars film, these including first and foremost J.J. Abrams and Lawrence Kasdan as screenwriters. Keen-eyed fans will recognize that Abrams is also the director of this film, tentatively titled Star Wars: Episode VII, while Kasdan was also already a consultant for the film. He's been a consultant due to his extensive experience with past Lucasfilm epics, writing the screenplay for Indiana Jones: Raiders of the Lost Ark as well as co-screenwriting both Return of the Jedi and The Empire Strikes Back.
These talents will be taking over for Michael Arndt who had been working on the screenplay up until this point in time. This is just a couple of additions to the cast this week, while a bevy of new announcements have been made as well. Shooting for the film is also nearly underway – set to begin as early as Spring 2014 at Pinewood Studios.
ABOVE: Star Wars Episode V: The Empire Strikes Back director Irvin Kershner stands aside George Lucas and Lawrence Kasdan on-set sometime between 1978-79.
A big jump comes in the release for this film, as it'll be the first film without writing or directing by George Lucas. If you've just been born in the past several months or for whatever reason do not know who George Lucas is: he's the fellow that created Star Wars, wrote the first six films, and directed several (not all, but several) of the films released thus far. He also sold his company, Lucasfilm, to Disney earlier this year.
Below you'll find a list of new talent (and a bunch of returning talent) readied for the crew of this next Star Wars film. It's strongly suggested that this film will take place after the end of Return of the Jedi, but there's also been confirmation of a new television series set to take place between Episode III and Star Wars: A New Hope (Episode IV) called Star Wars: Rebels.
"Location scouting, production design, casting, and costume design are already underway on Episode VII. A team of gifted artists are working to bring the latest installment of the Star Wars saga, including director of photography Dan Mindel (Mission: Impossible III, Star Trek, Star Trek Into Darkness), production designers Rick Carter (Lincoln, Avatar, Forrest Gump) and Darren Gilford (Oblivion, TRON: Legacy), costume designer Michael Kaplan (Star Trek Into Darkness, Mission: Impossible – Ghost Protocol, Fight Club),special effects supervisor Chris Corbould (Skyfall, The Dark Knight Rises, Inception).

[Also] sound designer Ben Burtt (Lincoln, Wall-E, Star Wars: Episodes I-VI), re-recording mixer Gary Rydstrom (Jurassic Park, Saving Private Ryan, Toy Story, Mission: Impossible -Ghost Protocol), supervising sound editor Matthew Wood (Star Trek Into Darkness, The Master, There Will Be Blood) of Skywalker Sound, and visual effects supervisor Roger Guyett (Star Trek Into Darkness, Pirates of the Caribbean: At World's End, Star Wars: Episode III Revenge of the Sith) of Industrial Light & Magic. Kathleen Kennedy, J.J. Abrams, and Bryan Burk are producing, with Tommy Harper (Mission: Impossible – Ghost Protocol, Jack Ryan, Star Trek Into Darkness) and Jason McGatlin (Tintin, War of the Worlds) serving as executive producers. John Williams is returning to score Star Wars: Episode VII." – Lucasfilm, Star Wars Official
Star Wars: Episode VII is set to be released in 2015. At the moment there's no definite month nor specific time for release, nor is there word of an international release all at once, or a tiered push as in previous films.