Star Wars trailer coming tonight, so says this $10k guarantee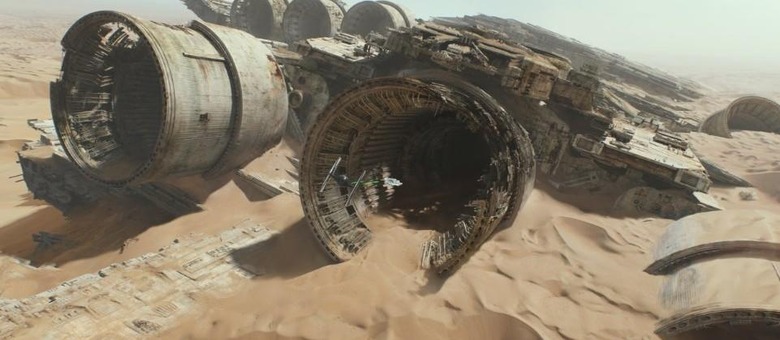 Tonight a presentation at San Diego Comic Con promises to be the birthplace of a brand new bit of footage from the future of Star Wars. Whether or not it'll be from The Force Awakens or an "Anthology" film like Rogue One is still up for debate. What's not up for debate, according to filmmaker Kevin Smith, is whether or not they'll be showing any new footage to the public. Smith just last night made a $10,000 bet that Disney would show new Star Wars video at their presentation tonight.
Kevin Smith is no stranger to the ins and outs of the modern Star Wars machine. Invited earlier this year by the Director of the next Star Wars film JJ Abrams to visit the set, Smith was lead around the newest edition of the Millennium Falcon just this Spring.
Sworn to secrecy by a legally binding NDA contract, Smith has only been able to reveal details after they've been (essentially) spilled by trailers.
According to an interview last night with LA Times, Smith is betting $10,000 that Disney will show "new footage" at their presentation tonight.
This presentation starts at 5:30 PM Pacific Time tonight, the 10th of July, 2015. There, according to the event's listing with SDCC official, "Lucasfilm president and producer Kathleen Kennedy, director J.J. Abrams, writer Lawrence Kasdan, and special guests" will be in attendance. They'll be on hand to "provide a special look at Star Wars: The Force Awakens."
We'll be here with bells on – stay tuned to our Star Wars tag portal for more!
Above you'll see the first trailer to have been released for Star Wars: The Force Awakens. Below you'll see the second. These are only teasers. The real thing has yet to come.