Star Wars Titan Xp GPUs appear just in time for The Last Jedi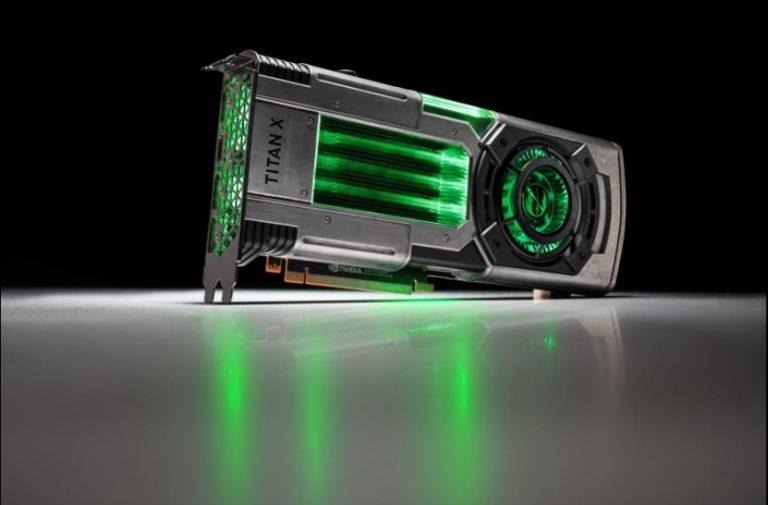 It's a good time to be a Star Wars fan. Not only do we have Star Wars Episode 8: The Last Jedi coming up in a little over a month, but today NVIDIA revealed a new pair of collector's edition Titan Xp GPUs that carry a Star Wars theme. There's more than just branding associated with these new cards, as both of them have been modeled after famous lightsabers from the Star Wars universe.
In that sense, these cards are asking you to pick between the light side and the dark side. Go with the light side and you'll get a Titan Xp emblazoned with the emblem of the Jedi Order. The card itself is outfitted with green LED lights and designed after Luke Skywalker's lightsaber from The Return of the Jedi.
The dark side card, on the other hand, boasts red LEDs and is based on Darth Vader's lightsaber. The Galactic Empire's insignia adorns the card's hubcap, and in the end, this certainly looks like the more intimidating card. Adherents of the dark side of the force wouldn't have it any other way.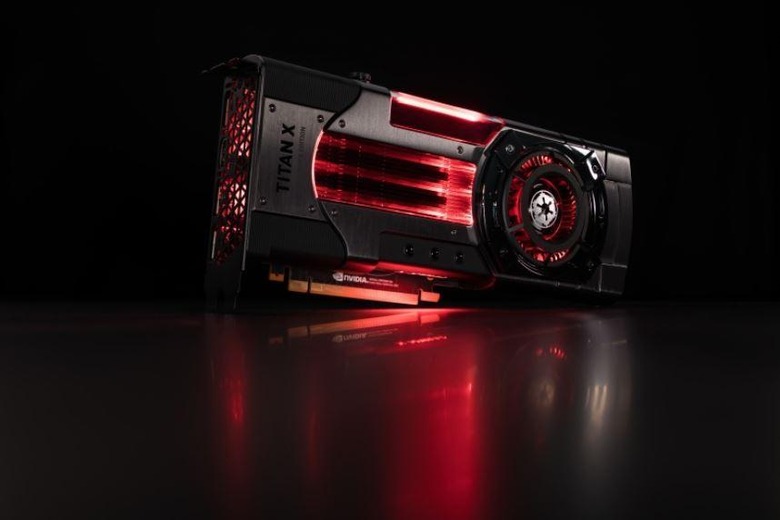 In terms of specifications, these limited edition Titan Xp cards are identical to their standard counterparts. You'll still be getting a top-of-the-line card that offers NVIDIA's Pascal architecture and 12GB of GDDR5X DRAM. The presence of 3840 NVIDIA CUDA Cores make these cards VR-ready, and if you're willing to pay the hefty price, these cards should last you quite a while before they need to be upgraded.
With that said, price is definitely going to be the limiting factor for a lot of buyers. At $1200 each, these cards definitely aren't cheap, no matter how cool they look. If you decide to shoulder that price tag and you happen to be an NVIDIA GeForce Expierence user, you can pre-order one from NVIDIA's website beginning at 6 AM PST tomorrow morning (November 8). Everyone else will have to wait until these cards move into general availability on November 17.