Star Wars: The Old Republic Rise of the Hutt Cartel expansion launches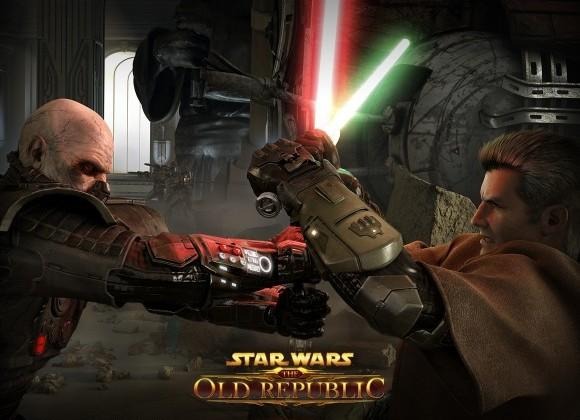 EA has announced that the first digital expansion pack for Star Wars: The Old Republic is now live on game servers. The expansion pack is called Rise of the Hutt Cartel and was announced back in December of last year. The expansion is now playable for players all around the world, assuming you pay for it.
The normal price for the expansion is $19.99. However, subscribing players can get the upgrade for $9.99. The expansion pack brings new playable missions, new features, and a new planet to explore. That new planet is called Makeb.
The expansion pack also raises the game's level cap to 55 and gives access to new higher-level group content as part of the recently released Game Update 2.0. That higher-level group content is called Scum and Villainy. The expansion pack will have players exploring a new storyline on the planet of Makeb. Players will continue their individual faction storylines as they battle the Hutt Cartel.
The Hutts are attempting to take over the planet and its resources in the expansion pack. Players will be able to earn new gear and abilities and access Elder Game content. Players can also acquire new technology such as Macrobinoculars and Seeker Droids. The Old Republic started out strong with an impressive number of subscribers only to see subscriber numbers dwindle rapidly. The game eventually went free to play with some limits and still supports paid players with unlimited access.
[via SWOTR]