Star Wars: The Last Jedi deleted scene is all about Finn and Phasma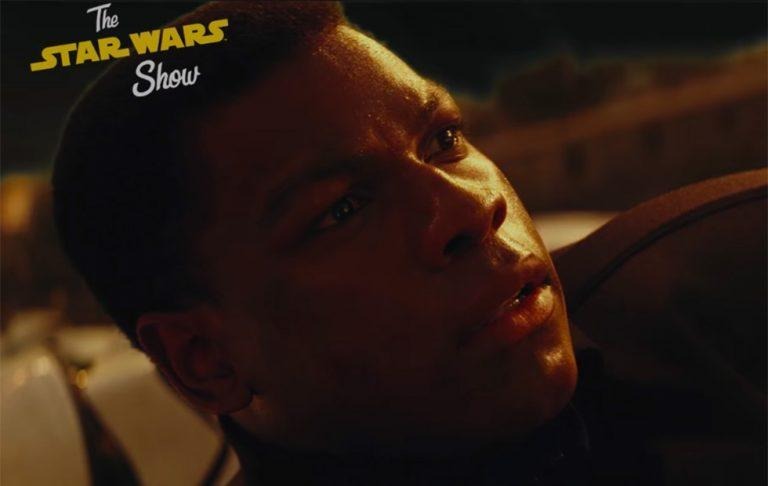 Star Wars fans will be able to buy The Last Jedi on Blu-ray and 4K Ultra HD starting March 13. As with other physical releases, the sets will include extra content, but here as a treat ahead of time is a never-before-seen deleted scene. The snippet provides an alternative version of a scene found in the movie, one that is a little rough around the edges but still fun to watch.
If you still haven't seen The Last Jedi and you prefer your movies to be spoiler-free, be warned that the deleted scene is itself a spoiler. Though it wasn't included in the movie as it exists in the video below, it is a variation of a final movie scene that has the same conclusion. It isn't a huge plot point regardless, but you shouldn't scroll any further if you're hoping to avoid spoilers.
The deleted scene has been exclusively provided on the official Star Wars YouTube account, where we get a look at a different version of Captain Phasma's death. As anyone who has seen the movie knows, this chrome-plated character had a much smaller role in The Last Jedi than anticipated, one frequent point of criticism lobbed against the film.
As in the final version of the movie, Captain Phasma faces off with Finn, her former soldier turned rebel scum. In movie theaters, fans were given a bit of action and a quick death. The deleted scene, however, draws things out a little bit, tossing in some dialog (bordering on cheesy at one point), but also revealing a side narrative that betrayed a big secret Phasma was hiding.
Phasma, it is revealed, was responsible for Starkiller Base's destruction. Finn provides this detail in front of Phasma's troops who, despite the captain's backlash, express what appears to be a sudden lack of faithfulness in their leader. Phasma, noticing this change in attitude, kills her own troops before they can turn against her, but she's not fast enough to avoid death herself.