Star Wars The Force Awakens Trailer: just a teaser 2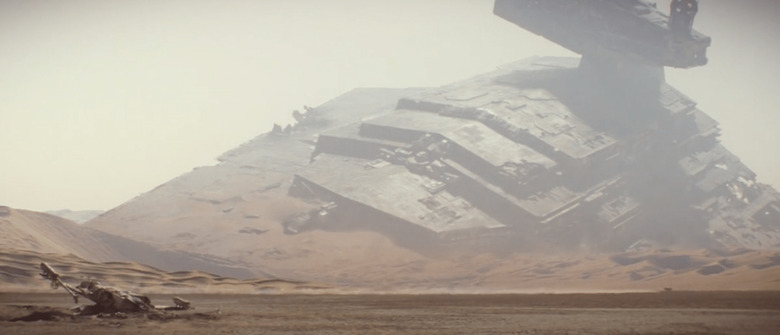 This afternoon Lucasfilm and Disney have released the second teaser trailer for Star Wars The Force Awakens. This is the second "teaser" trailer for the full trailer, which we still can safely assume will be attached to the next Avengers film, coming out in May. This trailer teaser has a crashed Star Destroyer, Darth Vader's mask, and just about everything you could possibly imagine being spoiled for you all at once. You've been warned – plot elements included!
Below you'll see the second teaser as well as the first. Let us know if you see anything we've not yet spotted, and we'll be running down the details in a separate post sooner than later.
Stay tuned to our Star Wars coverage throughout the week through our Star Wars tag portal as well!
This week is Star Wars Celebration 2015 – we'll be following along with more Star Wars news than you can handle, starting earlier today! Head to the timeline below for more!