Star Wars The Force Awakens toys revealed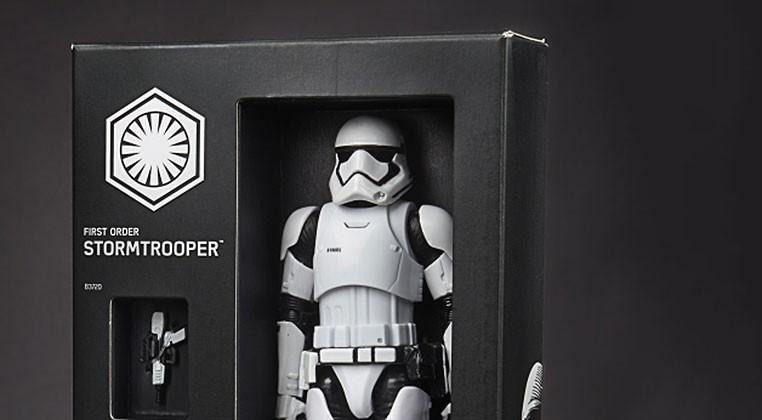 The first three toys from the Star Wars: The Force Awakens collection are revealed. They're all stormtroopers. You're going to see one LEGO set, one Hotwheels car, and one Black Series action figure from Hasbro. These are amongst some of the most widespread, popular brands that'll be carrying Star Wars toys now and when the time comes for The Force Awakens to be released. Expect to see these toys in every department store across the planet by the end of the year.
The first image you're going to see is of the LEGO build for this next-generation stormtrooper. This is part of a line of large-scale click-together LEGO figures the company is putting out – expect to see a new Darth Vader, Obi-wan Kenobi, Boba Fett, and more this year.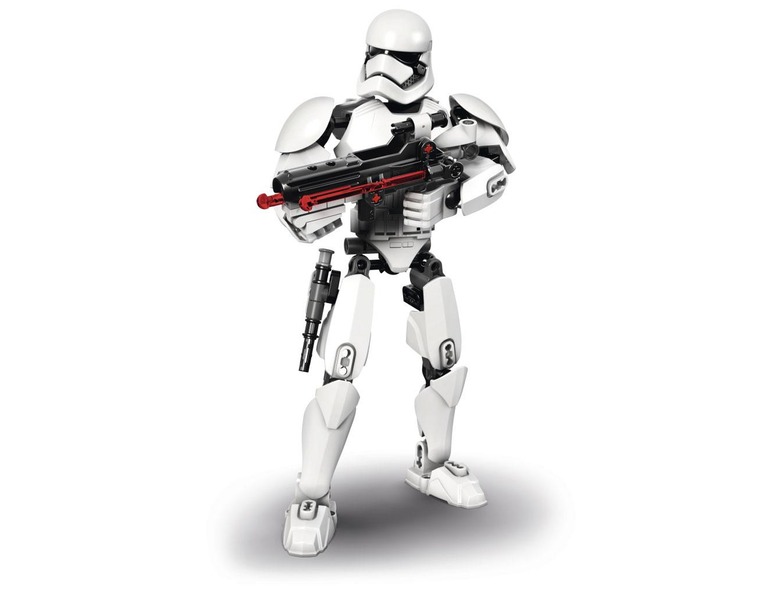 NOTE: We've been passed these images by a third party source, but it would appear that Entertainment Weekly has a sort of 24-hour "exclusive" on the images. So go there if you want to see them again. The same images, again.
Next you'll see the Hot Wheels stormtrooper. This is part of a line of toys already out on the market today, one that's been being released for several years.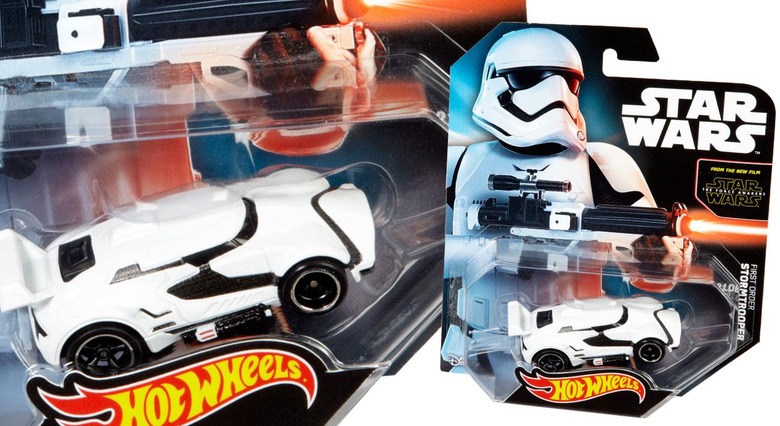 You'll also see R2-D2, C-3PO, Chewbacca, Darth Vader, and a collection representing each of the films. They're really weird. They're also really awesome.
Finally you'll see the Black Series action figure. This is part of a collection of highly detailed, highly posable figures from Hasbro.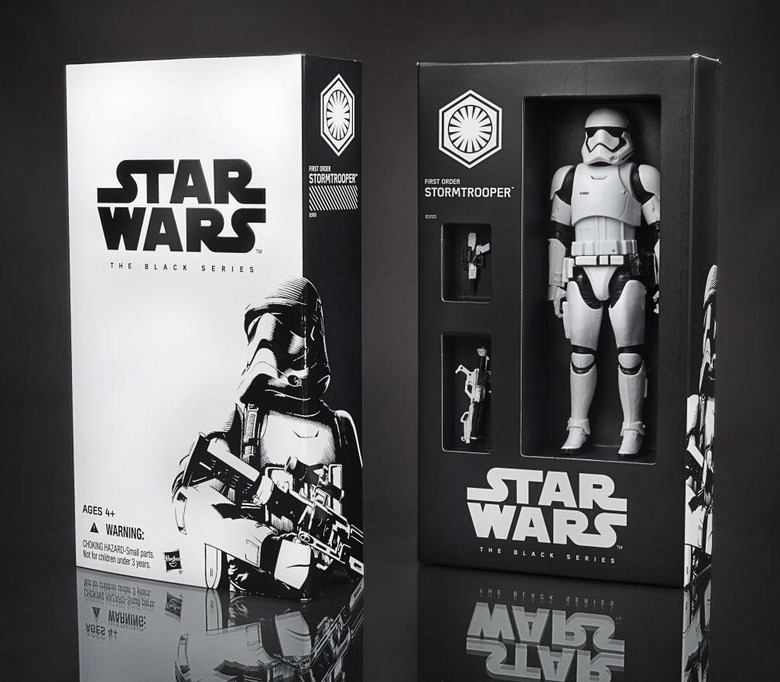 Unless you head to Japan to get the super-ultra-crazy posable Kaiyodo Revoltech line, this is your best bet for most awesome action figure line in the universe. For Star Wars, anyway.
Expect these toys to be released closer to the premiere of Star Wars: The Force Awakens, this December 18, 2015.
UPDATE: Also at SDCC you'll be able to see more toy updates here:
• Star Wars Collectibles Update with Lucasfilm's Anita Castellar, 1:00 p.m. – 2:00 p.m., Room: 7AB
• Hasbro Star Wars, 12:00 p.m. – 1:00 p.m., Room: 7AB