Star Wars: The Force Awakens' Tiniest Detail Revealed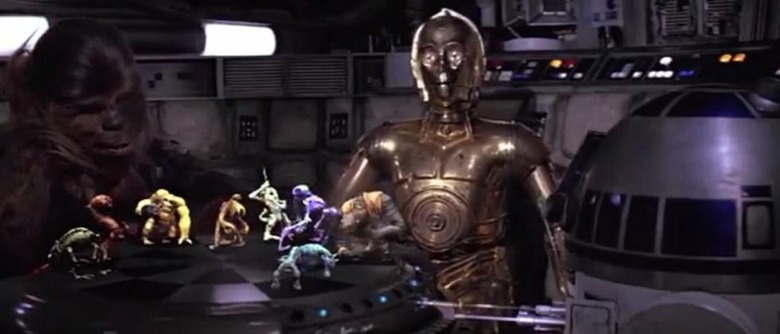 The next Star Wars film has had a detail revealed by the strangest source imaginable. Mythbusters' Adam Savage spoke up during SDCC in an interview just published this week by io9, speaking about the show, movies, and specifically a detail about Star Wars: The Force Awakens. He let it be known that he's a friend of Phil Tippet, master animator and puppetry legend, and that he was allowed to watch the filming of a sequence Tippet was working on. A sequence with old-school effects and the return of an awesome piece of Star Wars history.
"He got brought back into Star Wars by JJ to... redo a specific sequence that people will remember from Star Wars that carries forward into these sequels," said Savage. "I got to watch [Tippet] shoot it, it was so cool, I mean, the old-school technology," said Savage. "The oldest school technology, his animation – and it's just – it's beautiful."
When pressed – LIGHTLY – by the interviewer from io9, asking "is it the 3D chess?" Savage said "yes," then quickly backreeled, saying "wellll, maybe! Yes."
The board was shown last year by the director of the film in an effort to quell rumors that the Millennium Falcon would be appearing. Because obviously it would.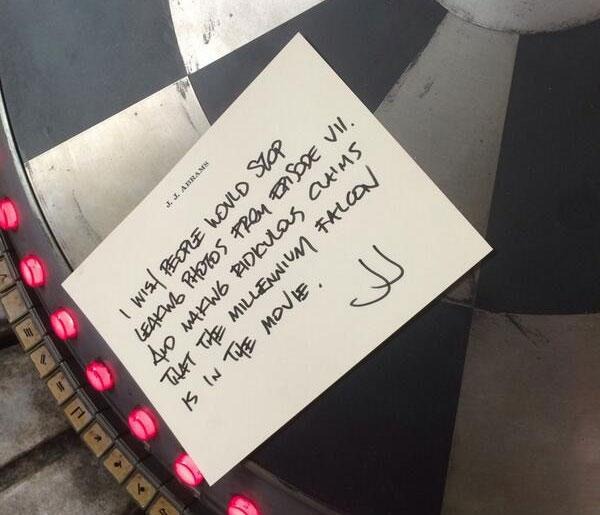 The ship itself has been shown several times since the original teaser and has been shown in full in both teaser trailers for the film. But we just want a full holographic working model of that game. We're looking at you, Microsoft.
Be sure to check our Star Wars tag portal for more on the next films and extended Star Wars universe!