Star Wars: The Force Awakens soundtrack releases in December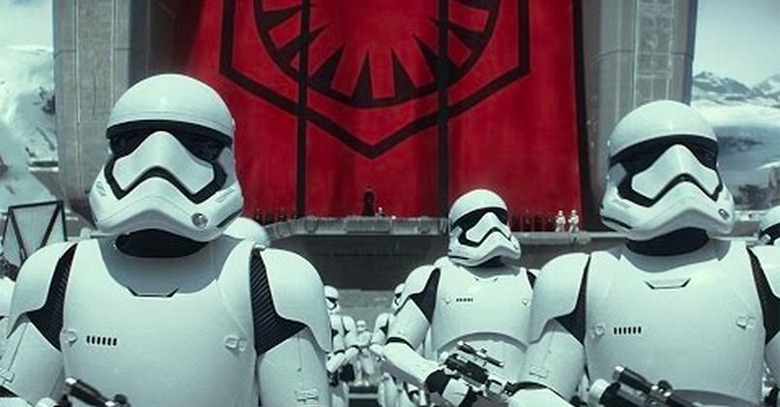 The new Star Wars movie will certainly be the best part, but the subsequent soundtrack will be just as exciting for music lovers. Fans have been requesting information about The Force Awakens' soundtrack and when it will be released, and that information has finally been provided: the soundtrack will be launching on the same day the movie premieres in theaters, December 18.
Theaters are gearing up for the new Star Wars movie to be a big one — it'll be bogarting all the IMAX theaters in the nation for a full month, one of many bragging rights it holds, and we've already seen toy production ramp up in as the premiere date draws near.
The movie's soundtrack will be comprised of movie scores composed by John Williams, and according to Walt Disney Records, the album will be available to purchase when the movie debuts. The artwork will be a classic black starry background with bolded yellow Star Wars text.
While the launch is still a few months away, the preorder is not — you can reserve your copy now (though in the days of digital downloads, you'll only need to bother if you want a physical album). Price is just under $14 USD. We've covered the upcoming movie extensively over the past year, and you can find the latest news related to it in the timeline below!
SOURCE: Coming Soon