Star Wars Stormtrooper speaker helmet arrives in October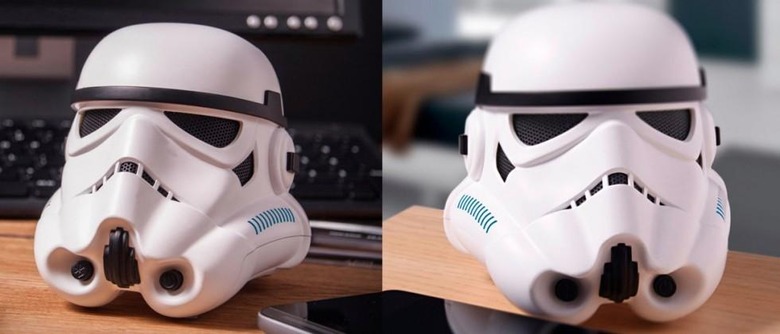 There is a Bluetooth R2-D2 speaker inbound, but if you feel it doesn't properly channel your imperial side, another wireless Star Wars speaker has surfaced — one in the shape of a stormtrooper's helmet. The speaker looks like a helmet plucked from a stormtrooper's head, and features a single nicely concealed speaker where the eye visors should be. The device is now available for pre-order, and will start shipping this upcoming October. More pics after the jump!
The Star Wars Stormtrooper speaker hails from The Fowndry, which says that it will be releasing it in "mid October". Which day specifically is unknown. The speaker itself is smaller than it seems — it measures in at 4.13 x 4.66 x 5-inches and weighs just a touch over a pound.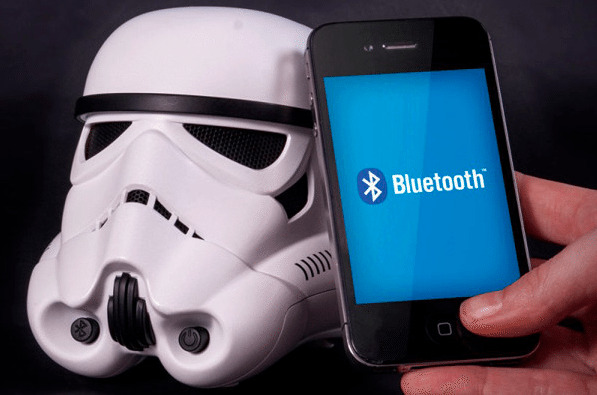 Despite being small enough to tote around, The Fowndry promises the speaker is powerful, offering "enough aural firepower to disturb The Force." Which can be translated into a single 5W speaker and a 400mAh lithium battery coupled with an indicator LED light, Bluetooth control buttons, and an on/off toggle. The bottom of the speaker features rubberized feet to keep the speaker from sliding on flat surfaces.
Charging, finally, is achieved via USB. The Stormtrooper speaker is officially licensed, and is priced at £39.99 (about $62 USD) — international shipping is available for those located outside of the UK — it could take up to two weeks to arrive, however, and will include a shipping charge.