Star Wars Spinoff Films To Focus On Boba Fett And Han Solo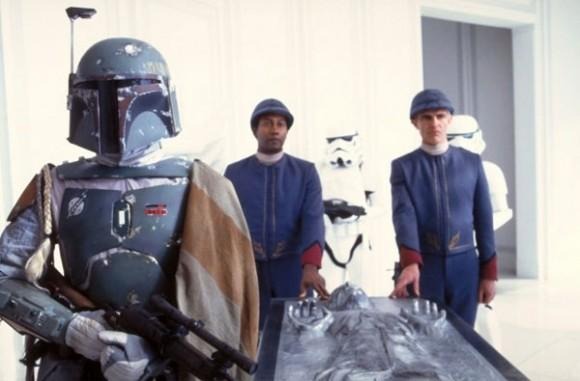 Yesterday I mentioned that Disney CEO Bob Iger had confirmed that there would be spinoff films in the Star Wars franchise. While the CEO said that the spinoff films were coming, he didn't say which Star Wars characters the films will focus on. Rumors begin to swirl pointing to the first spinoff film focusing on Jedi master Yoda.
I may be in the minority here, but of all the characters in the Star Wars franchise Yoda was far from my favorite. Lucasfilms has now confirmed which Star Wars characters will be the subject the spinoff films. I'd wager that the two characters chosen are among to the most popular in the entire franchise – Boba Fett and Han Solo.
According to reports, the Han Solo film could be set between and the Revenge of the Sith and A New Hope or between A New Hope and The Empire Strikes Back. If the film will covers a young Han Solo I sincerely hope we will get to see the card game where Han wins the Millennium Falcon. With Harrison Ford no longer looking like a young Han Solo, I have to wonder how they'll pull this off.
The other character that will be the subject of one of the standalone films is Boba Fett. Even though Boba was technically a bad guy in the original trilogy and the new films, he is an interesting character nonetheless. It's unclear what time frame this film will cover. There are no casting details for either film at this time.
[via Digital Trends]