Star Wars Rebels Cartoon Series Coming Fall 2014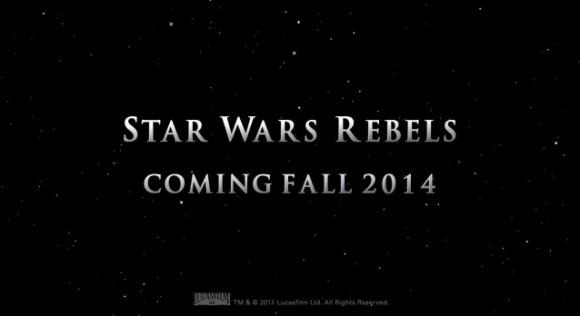 While we've already heard some details of Disney's future plans with the Star Wars franchise, the company has announced its next Star Wars project, called Star Wars Rebels. It will be a cartoon series that will air on the Disney Channel, and as you'd expect, this show will be aimed at the younger audiences, but we wouldn't be surprised if the older-generation Star Wars fans also enjoyed the show.
As for details about the new show, they're slightly limited, but we've been given a good idea on what to expect overall. The series will take place in an era between Episode III and Episode IV, and Dave Filoni is hopping on board as executive producer, who is the same person behind the The Clone Wars series, and it seems he'll be bringing a lot of the original Clone Wars staff on board as well.
The show will also be based on concept art from the late Ralph McQuarrie, who designed the original Star Wars trilogy, the original Battlestar Galactica television series, and the ET movie. A one-hour pilot episode is already in production and is set to air in the fall of 2014 on the Disney Channel, with further episodes airing on Disney XD.
There's no word on which characters will make an appearance, and what the plot will be exactly, but we can probably expect appearances of Luke Skywalker and Princess Leia, possibly showcasing the years that come after their separation at birth, but before their reunion on the Death Star, although we could also see more storylines appear throughout the show.
Of course, we still have over a year and a half until this show premieres, so we'll most likely get more details in the future, but we're interested in seeing what the art style will end up being, and if any popular names will show up to do the voice acting for the show. Plus, this is Disney's second movie/TV project, and we would be surprised if we didn't hear about more in the near future.
VIA: io9