Star Wars practical effects: J.J. Abrams speaks on the standard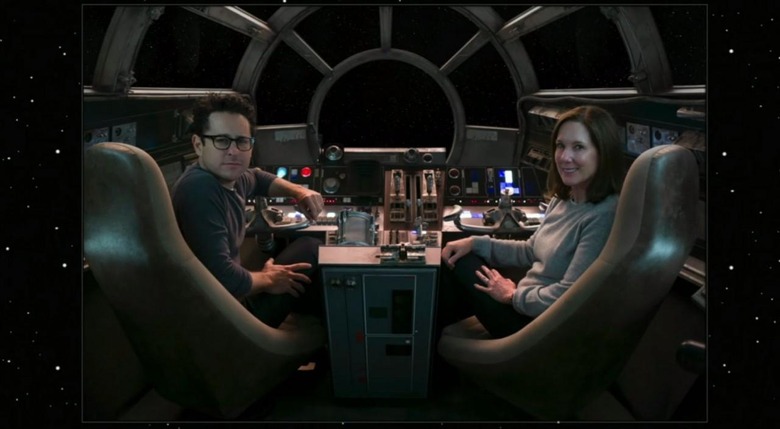 This morning during Star Wars Celebration 2015, J.J. Abrams spoke about practical effects in the next movie. He spoke about how they went to Abu Dabi to film the first planet you see in the first teaser for the film – on a planet he revealed was called "Jaku" (we'll see a correct spelling soon). In that place – in the desert – they made the film as complete as they could without effects. In fact, Abrams suggested that the first copy of the film – before Industrial Light and Magic steps in with special effects – the movie can be watched in its entirety.
"When we stared talking about what the story would be and actually talking about how it would happen," said J.J. Abrams, "the thing that struck me and wouldn't get out of my head, it was how real you knew and felt Star Wars was when you first see it."
"You couldn't deny it."
Abrams sat on stage with Star Wars Producer Kathleen Kennedy speaking on the next Star Wars film – you'll see images of the two sitting on-set above and below.
"It's Star Wars," continued Abrams, "there'll be an endless number of effects that'll be done, of course. But we needed to set a standard. You wanted it to be legitimate. Building as much as we could was a mandate."
"Even before ILM [Industrial Light and Magic] gets started, you can watch the movie and see what it is."
Stay tuned as we continue to roll forward like an R2 unit on a mission this week during Star Wars Celebration 2015 through our Star Wars tag portal!