Star Wars Original Trilogy light box illuminates your favorite posters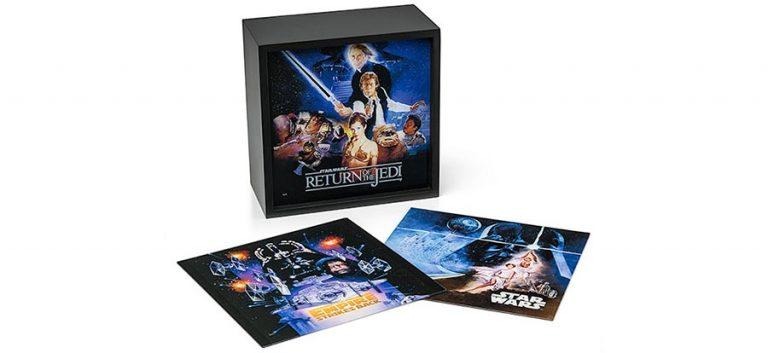 Posters are great, but hanging them on your wall is a tad boring. Enter light boxes and their simple, welcomed ability to light up your favorite posters. If you've been putting off getting one, now's the time — ThinkGeek has a light box for original trilogy Star Wars posters, making it easy to both showcase and toggle between the three posters.
The Star Wars light box comes with three poster inserts, making it easy and quick to put them in place and swap between them. Each insert shows the original trilogy movie posters: the posters painted by Tom Jung, Kazuhiko Sano, and the artwork from the special edition re-release of The Empire Strikes Back.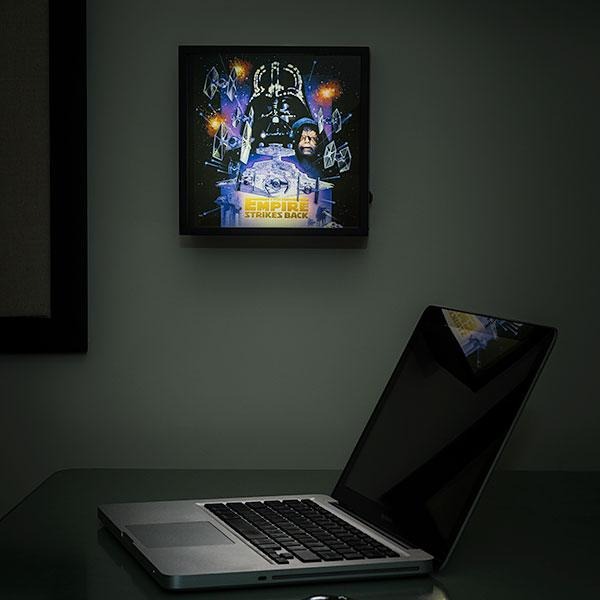 The light box is officially licensed and is illuminated with LEDs — they're not replaceable, but LEDs last a very long time, and so it's doubtful you'll have to deal with them for years to come. Likewise, the LEDs sip very little energy, and so the light box is powered by three AA batteries, making it easy to hang anywhere regardless of whether an outlet is present.
The measurements are modest — the box is 8-inches tall x 8-inches wide x 4-inches deep, and it weighs 2lbs. The back has a sawtooth metal wall hook for hanging the light box on a wall. The box is $39.99 USD on ThinkGeek. Can't get enough Star Wars? Check out the timeline below for recent news!