Star Wars Knife Block Brings X-Wing To Your Kitchen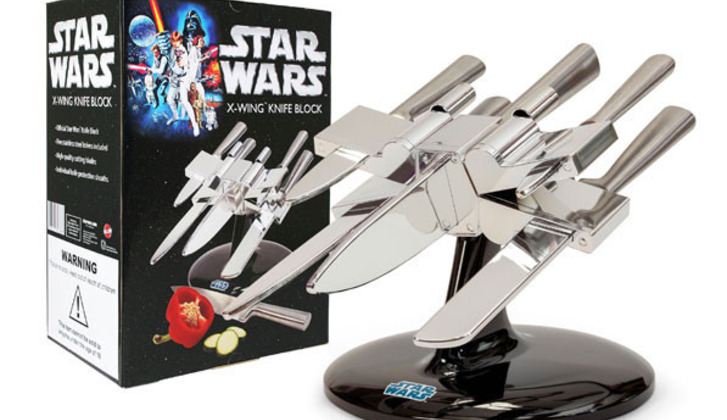 If you ever look around your kitchen and think it looks a bit too conventional (and if there's a healthy dose of Star Wars fandom in your veins), The Fowndry has a new knife block that might be right up your alley. The set includes stainless steel knives that slot into a shiny block shaped like an X-Wing.
With the knife set comes a cook's knife, bread knife, carving knife, paring knife, and utility knife (five in total), as well as the shaped knife block. The product is officially licensed, so there's no concern about running afoul with the purchase.
The X-Wing knife block is polished to a shine, and gives "your regular old kitchenware a rebellious kick in the vegetables," according to the company behind it. If that sounds fun (if not a bit painful), the knife block is up for pre-order on The Fowndry's website.
Unfortunately, the set doesn't begin shipping until "mid to late August", and that assumes your order comes from the first stock that arrives, otherwise you might end up waiting longer. The set is priced at £69.99/$119.
Love your Star Wars merch? Check out our review of the LEGO Star Wars: Jabba's Sail Barge!
VIA Pocket Lint