Star Wars Holochess creator Kickstarts monster-fighting game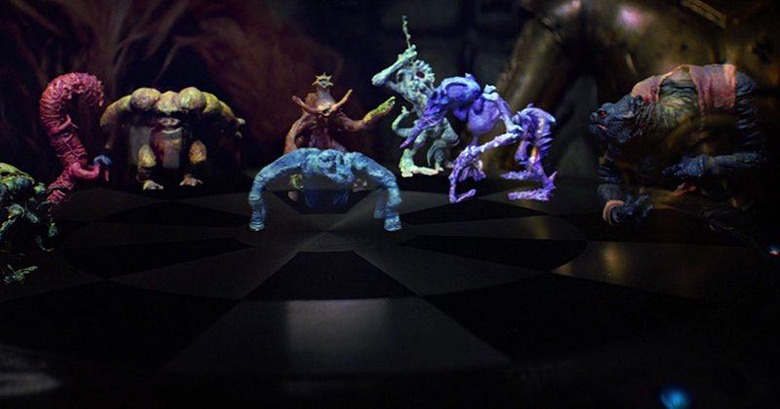 One of the things that makes me love the original Star Wars movies is the sheer amount of detail in them. The places you visit feel like they could really exist, and have really been lived in. One scene that always stood out for me was when R2-D2 and Chewie play Holochess. It's not vital to the plot, and the game doesn't make another appearance until The Force Awakens. However, it gives us an idea of what people do for fun in the Star Wars universe, and allows for a bit of character development.
If you're like me, you've probably always wanted to have your own shot at a game of Holochess. Unfortunately, since we haven't developed the technology necessary for creating three-dimensional holograms that can be used in this manner, it will be a while before we get the real thing. However, that isn't stopping the game's creator from giving us something close to it.
The original creatures for the Holochess game were created by Phil Tippett. He's been making creatures for films for many years, but now he wants to make them for us. While he can't give us the technology to make his creatures into holograms, he's doing the next-best thing.
He's Kickstarting a game called HoloGrid, which is inspired by the original game from Star Wars. The creatures are all brand new, and designed by his company, Tippett Studio. The game is a CCG that uses augmented reality to bring the creatures to life, and make them do battle with each other. Like any good CCG, you'll have a healthy variety of monsters to choose from, each with their own unique stats and abilities.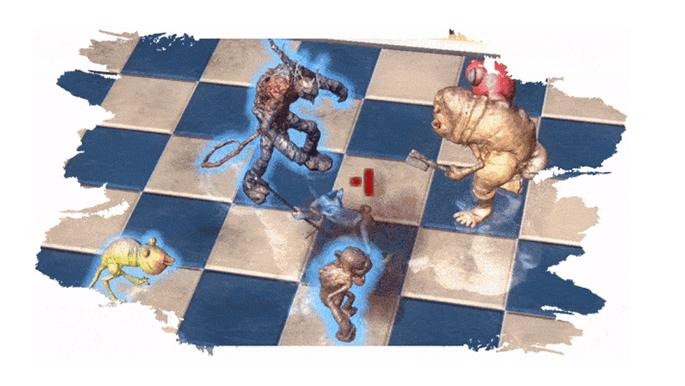 Since the game uses AR, you'll need to bring your own tablet or phone to play. Aside from that, everything you need to play the game will come in the box. And the creators stress the fact that this is not a free-to-play game, and you won't be bugged to make in-app purchases. They may release more card packs in the future if there is a demand, but when you buy the game, you'll have everything you need.
You can back the Kickstarter, which just launched today, and get your own copy for just $25 if you're one of the early bird backers. If not, the price will only go up to $30.
Source: Kickstarter