Star Wars: Galaxy's Edge opening dates revealed by Disney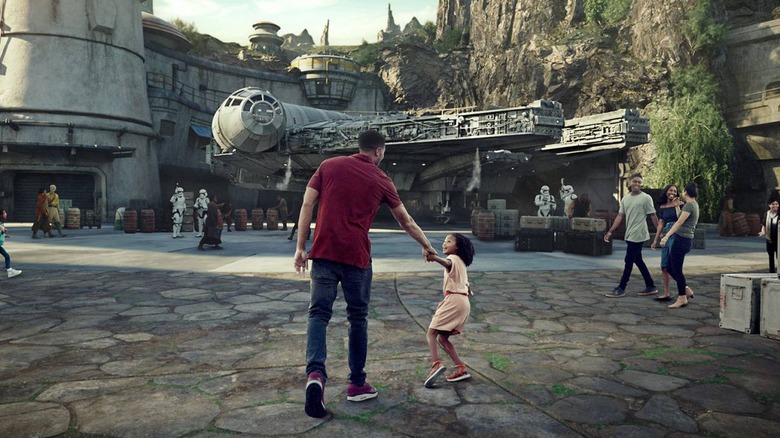 Since the moment Disney announced its acquisition of LucasFilm, we all knew that it was going to build new Star Wars attractions at its parks in California and Florida. It wasted little time in getting to work on these Star Wars parks, named Galaxy's Edge at both Disneyland and Disney World, and after years of teases, we finally know when they'll be opening.
As a bit of a surprise, Disney has elected to open Disneyland's versions of Galaxy's Edge ahead of schedule. The park will open at Disneyland on May 31, while its Disney World opening won't happen until August 29. Due to this early opening, Disney is launching Galaxy's Edge in phases, first beginning with the Millennium Falcon: Smugglers Run ride before adding Star Wars: Rise of the Resistance later on in the year.
We don't know when, exactly, Rise of the Resistance will open at Disneyland, but at the start at least, Smugglers Run will be the main attraction. Disney also says that those visiting Disneyland between May 31 and June 23, 2019 will need to make a reservation in order to access Galaxy's Edge. This seems to be a move meant to combat overcrowding, but the good news is that the reservation doesn't have any additional cost to it and is even automatically booked if you're staying at one of the three Disneyland Resorts.
Disney says that more information on how to actually place a reservation and what that reservation entails will be revealed later. At the moment, it isn't planning to implement a reservation system for the Galaxy's Edge opening at Disney World in Florida, though the company does note that visitors will need to have a ticket to Disney's Hollywood Studios in order to access the park.
More details on the opening of Galaxy's Edge will be coming down the pipeline over the next few months, so we'll be keeping an eye out for those. While we wait, head down to the comments section and let us know if you'll be visiting Galaxy's Edge when it eventually opens in California and Florida.