New Star Wars Trailer Makes Us Laugh, Cry, Jump For Joy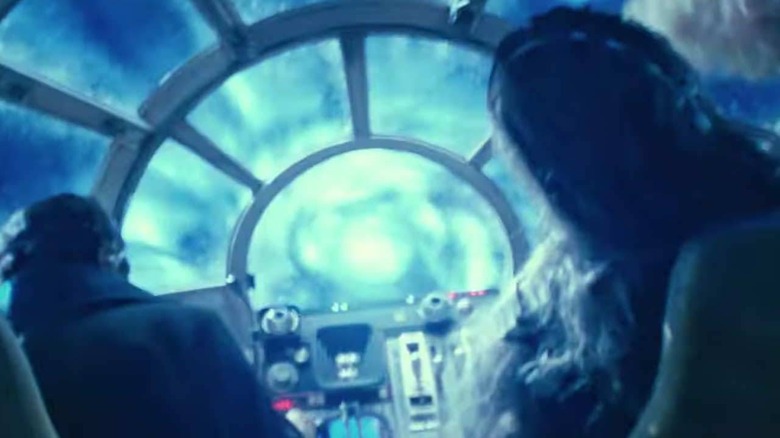 A new Star Wars trailer is out, right now! If you'd like to skip all the stuff we've got to say about said trailer, feel free to skip ahead and come back and read later. Go! Go now below and find ye the trailer of which we speak! This is the trailer for Star Wars: Episode IX, a teaser trailer with Ray, Finn, Kylo Ren, BB-8, Poe, and a couple other old favorites you might not expect!
If you thought Lucasfilm was done with the Skywalkers just because they were nearly wiped out in Star Wars: The Last Jedi, think again! They've recorded enough footage in advance of this film and before Carrie Fisher died (in real life) that Leia will make another appearance in this film. We'll also see more LANDO!
If you're a big fan of Lando, and loved Donald Glover's portrayal of Lando in Solo, you'll be glad to see Billy Dee Williams sporting the most fantastic outfit the Solo Lando wore, once again, tying everything together like a fine rug at the center of a fancy room. It's like Lando taking Lando in his arms, cradling his own best self.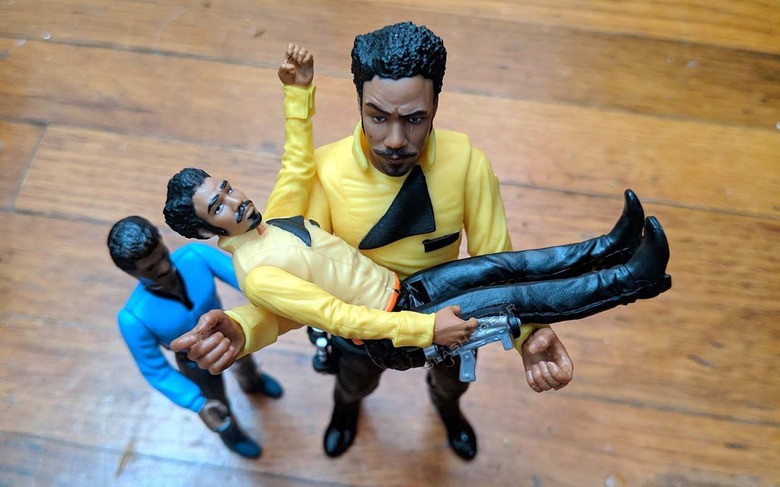 We see a crew rolling together in this trailer that consists of Rey, Poe, Finn, Chewie, BB-8, C-3PO, and a new 1-wheel droid. But no R2-D2. So that's kinda weird, isn't it? Could R2-D2 be on a different mission somewhere? Did he steal a ship and fly off on his own to try to find Luke?
Also take a peek at that big hunk of metal in the water – is that the Death Star I, or Death Star II? And if it's the first, are they on Yavin IV? If it's the Death Star II, are they on Endor? What are they doing on either one of these planets? Let's talk about it!