Star Wars cutscenes reborn as Lucasfilm shares original Empire teaser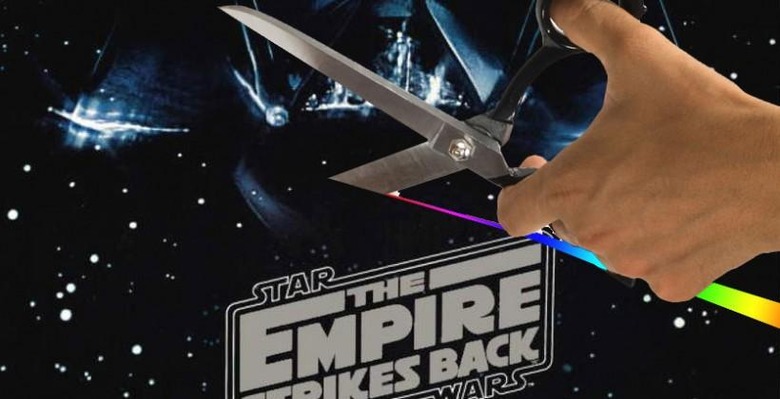 Back on August 4th, 1979, San Diego Comic Con was the place where the very first live-action trailer was shown for The Empire Strikes Back. As sometimes happens with early teaser trailers for films of this magnitude, scenes that later get cut are shown early. In this case, a couple of key oddities spring up – strange and stranger.
First you're going to want to dive in with the trailer itself. This trailer was only shown once, as far as we're aware, and has been re-shared for the first time EVER this afternoon by Lucasfilm. If you've never seen Star Wars: The Empire Strikes Back, you might want to avoid this video. It has a couple of ... sort of ... story reveals, shall we say.
BONUS: Yes, that is Harrison Ford doing the voice-over.
The two scenes shown here that never made it in to the final cut involve Luke and Leia as well as C-3PO. Super-fans of The Empire Strikes back should very well know about both of these scenes already, as they have been spoken of in novels and documentaries more than once.
Luke and Leia's Sensual Kiss
As it would've been slightly less appropriate than the kiss they DID end up sharing in the film, this slightly more involved event was cut from the final film. Once you find Luke's true affiliation with Leia in the third film, too – there's really no going back from that.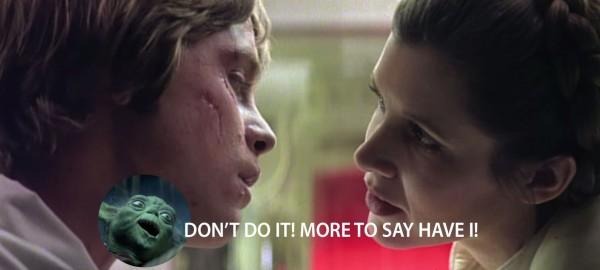 Below you'll see the full reconstructed scene as well. This scene comes via skip3579 and its origins are unknown.
C-3PO and the Wampa Door
Whilst escaping from the rebel base on Hoth, C-3PO sees an opportunity to mess with a crew of imperial troops. Knowing these snow troopers will happen upon the door they're running past, and knowing that the door contains an extremely dangerous Wampa (akin to the beast Luke was attacked by earlier in the film), he removes the door's warning sign.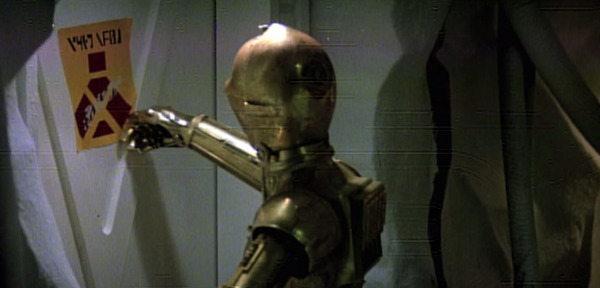 Above is a shot from the moment it's included in the trailer, and below you'll see a collection of videos reconstructed by mister Razor Rezek to give you an idea of what the scene would have looked like. Imagine the campy goodness.
Stick around the SlashGear Star Wars tag portal for more action in both the original series and Star Wars 7 – and beyond!