Star Wars: Clone Wars live on Netflix, all six seasons in full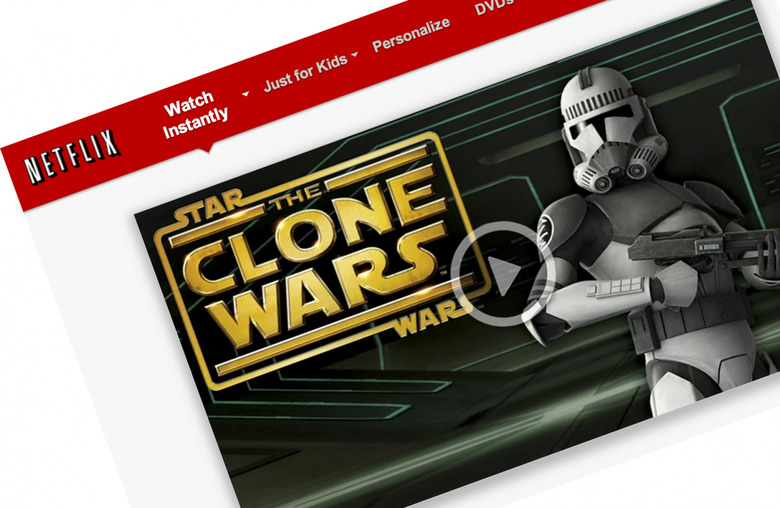 Today the entirety of the current collection of Star Wars: The Clone Wars animated episodes is ready for devouring on Netflix. This is part of an initiative in which Netflix will also push the next chapter of Star Wars' animated series with "Rebels", here sticking with the full 6-year series in full. Most seasons work with the same amount of episodes, starting with the first season from 2008 with 22 episodes at full length.
Season 2 from 2009 has 22 episodes, Season 3 from 2011 has 22 episodes, Season 4 (also from 2011) has 22 episodes, and Season 5 from 2012 has 20 episodes. In season 6 from 2014, the series is cut down to 13 episodes. The final season also rolls with an ominous bit which will lead well into the Star Wars: Rebels series – even though we're talking about a whole extra movie in-between:
"The Jedis face challenging times ahead as corruption takes hold of the Republic and the galaxy is destined to fall into darkness. Clone trooper Tup is caught up in a mysterious assassination, while Fives investigates and makes a startling discovery." – Netflix
Star Wars: The Clone Wars takes place in the span of time between Star Wars: Episode II and Star Wars: Episode III, that is Attack of the Clones and Revenge of the Sith. The Star Wars: Rebels series will take place between trilogies.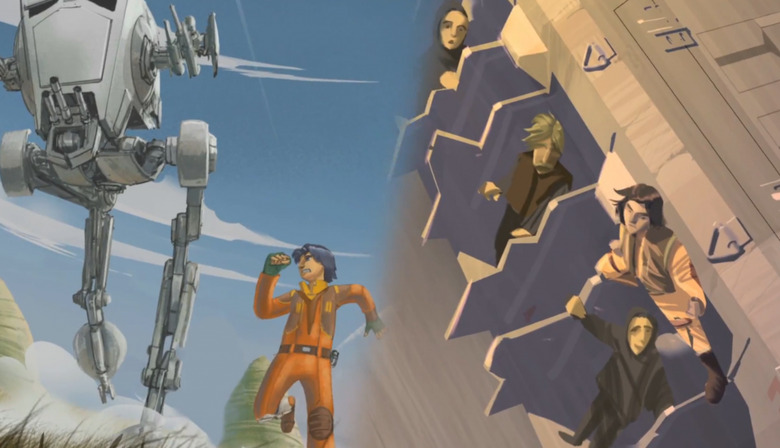 The span of time between Revenge of the Sith and Star Wars: Episode IV, A New Hope, encapsulates the rise of the Rebellion we see Princess Leia, Han Solo, and Luke Skywalker a part of in the second half of the film series.
NOTE: Season 6 is currently exclusively streamed by Netflix. You'll not find it streamed (legally) anywhere else.
For now it's time to jump in with voice actors Tom Kane, Dee Bradley Baker, Matt Latner, James Arnold Taylor, Ashley Eckstein, Matthew Wood, and more. This series was created in part by George Lucas and is generally accepted as canon, so dig in.
UPDATE: This week Clone Wars director Dave Filoni spoke with Entertainment Weekly about the series and the last episodes of Season 6, suggesting that some "big questions" will be answered.
"In the end, George finally decided to tell a big story about The Force and the balance of The Force and what it means when some people appear after they die and some don't. Fans have long wondered about that." – Star Wars: The Clone Wars director Dave Filoni
Sound like a winning combination to you? We'll certainly be taking a peek at some point or another – gotta figure out how everyone turns blue!