Star Wars BB-8 Made From $135K In Gold, Diamonds By Kay Jewelers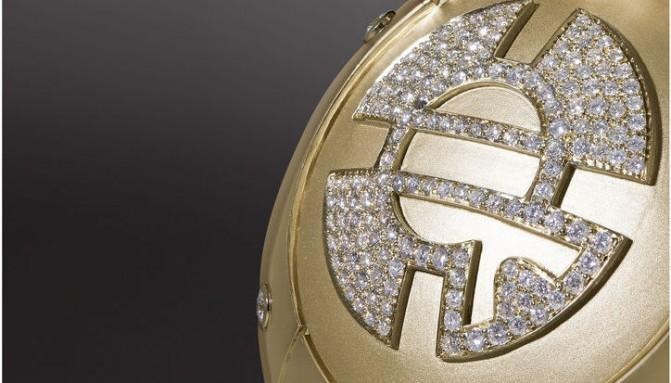 The droid BB-8 is turning out to be one of the early stars of Star Wars: The Force Awakens, and the toy from Sphero, which actually rolls around on its own, has become one of the must-have gifts this holiday season. Trouble is, they're so hard to find at this point, it'd probably be easier to get a hold of this gold and diamond version. Yep, you read that right, an ultra luxury BB-8 made with gold and diamonds has been created by Kay Jewelers.
Standing just over 4 inches tall and weighing a little over 1.5 pounds, it's hard to believe this BB-8 model is valued at $135,000. But then when you hear that it's made with 18-karat yellow gold and 860 diamonds adding up to 18 carats, it starts to make sense.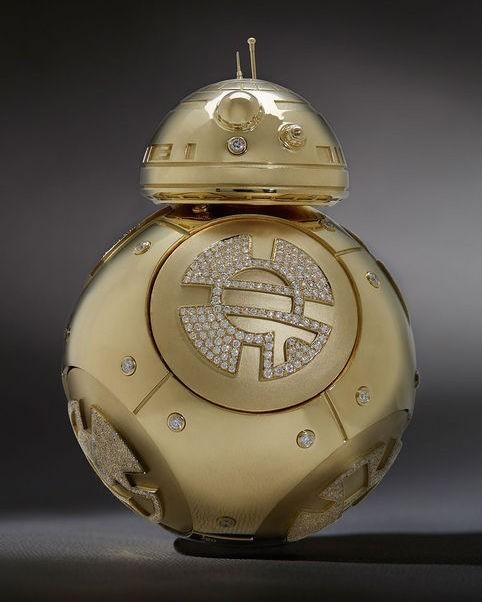 Kay Jewelers reveals that over 600 hours of design and construction work went into the hollow droid statue, with all of the diamonds applied by hand. It was created as part of the charity fundraising event Force 4 Fashion held on Wednesday this week, with fashion designers re-imagining Star Wars costumes into modern-day outfits.
The gold and diamond BB-8, along with the other fashion items from the show, are to be auctioned over the coming week, with the proceeds going St. Jude Children's Research Hospital. Details on the auction for BB-8 haven't been revealed, but it's a safe bet it won't sell for cheap. Then again, it would make for a cute, albeit expensive, Christmas tree topper.
VIA CNet