Star Wars BB-8 desk lamp shines at your touch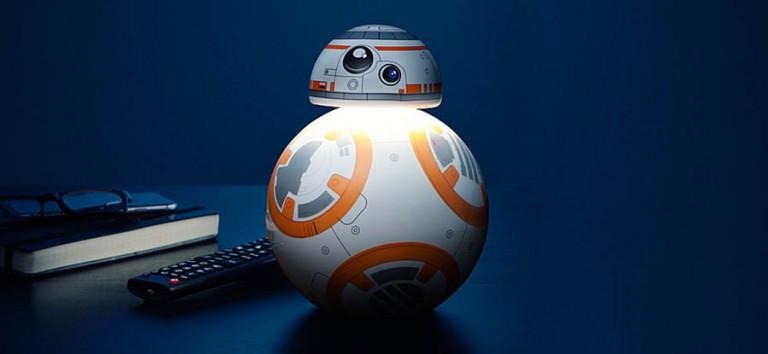 Need an adorable Star Wars droid in your life? Enter the BB-8 desktop lamp, a model of the BB-8 droid from The Force Awakens that functions as a reading light. The lamp has a trio of lighting modes suitable for different situations, and is made from high-quality aluminum, according to ThinkGeek. Even better, it's available as of now. See it in action after the jump!
The BB-8 Desktop Lamp is an officially licensed Star Wars product based on the BB-8 droid from the newest Star Wars movie. Nestled in its head, which you tap to turn on the light, lies an LED that shines light downward around through a diffuser, which softens and disperses the light.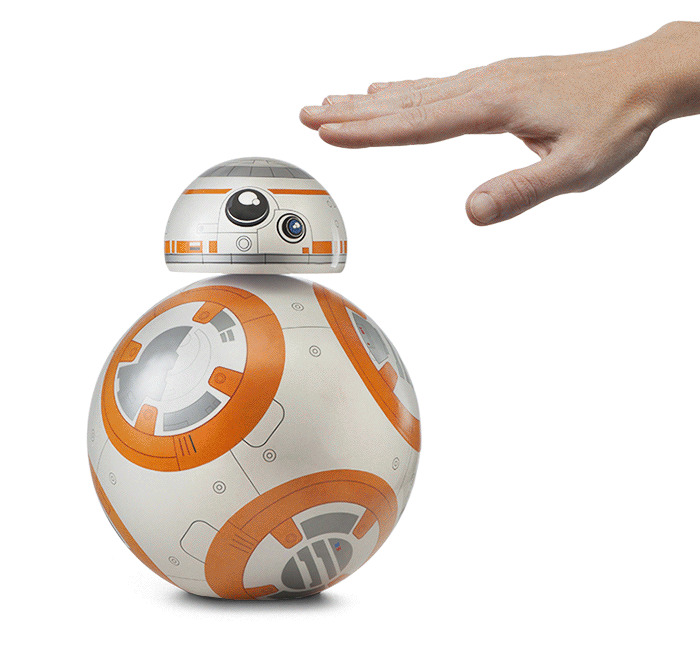 The lamp has amber, natural white, and warm white lighting modes, with the natural white and amber colors having a dimming feature — touch and hold the head to dim the light (and vice versa). The natural white color outputs 40 lumens at a 4000 to 4500 Kelvin color, the warm white puts out 60 to 65 lumens at 300 to 3300 Kelvin, and the amber puts out 30 lumens at 1800 to 2000 Kelvin.
The lamp itself is six inches in diameter and 8.5-inches tall with a felt-covered base and overall weight of 1lbs. The lamp is available now though ThinkGeek for $49.99 USD. Check out the timeline below for other BB-8 devices and news!