Star Wars Battlefront Beta Extended To October 13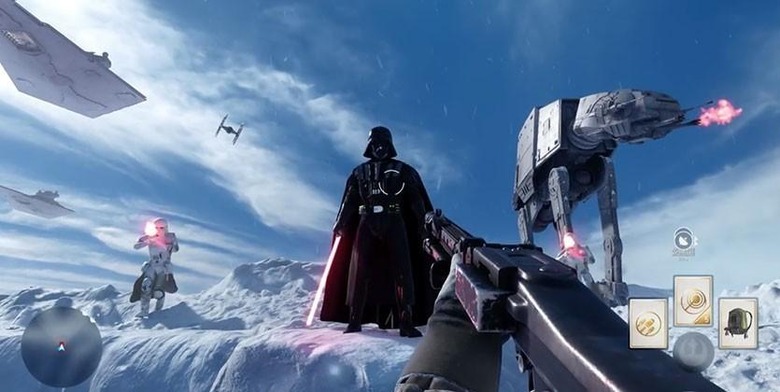 Good news for Star Wars fans who didn't have the chance to play the Star Wars: Battlefront beta — or those who simply didn't get enough play time — over the weekend, as EA has decided to extend the testing period to Tuesday, October 13th. It seems all platforms the beta is available on, PlayStation 4, Xbox One, and PC, have been experiencing some server problems over the weekend, so EA and Battlefront developer DICE are looking to conduct some additional infrastructure tests before the game's debut on November 17th.
Assuming you're reading this news early enough on Monday, the beta extension means you could get in an extra day, or at least one more late night, of Star Wars: Battlefront game time in. It hasn't been stated exactly what time on Tuesday the beta will be closed, so it could be anything from Tuesday morning to Tuesday night.
Over on the developer's blog, Battlefront community manager Mathew Everett explained that the additional testing time is necessary to "help us find some extreme scenarios." He explained that this means players may find themselves booted from matches or disconnected from the game completely, which, to be fair, are issues that should be expected anyway during a beta.
This should mean EA and DICE are doing everything they can to make sure the highly anticipated Star Wars: Battlefront launches without a hitch. "This is all being done in the name of shoring up our infrastructure before we launch on November 17," the game's blog said.
VIA Eurogamer
SOURCE Star Wars: Battlefront blog