Star Wars: Battlefront 2's Story Mode Will Show The Imperial Point Of View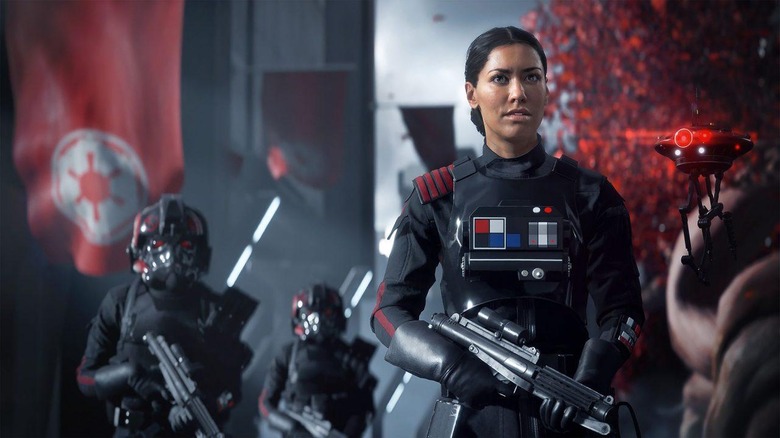 Since its detailing at E3 last month, EA has released bits and pieces of details about the upcoming sequel to its 2015 hit, Star Wars Battlefront 2. We know this game, unlike the original, will contain a proper story mode, and a newly released 'behind the scenes' video gives us a look at that story mode...including a glimpse of some pre-alpha gameplay footage. Among other things, the story will let us look at this fantasy world from the perspective of the Galactic Empire.
EA published this new behind the scenes video over the weekend, giving us a glimpse of the story mode specifically, particularly a black ops team that works for the Empire. What does the video offer? A look at the second Death Star's explosion, for example, as well as the humans fighting in the Imperial Army. A question is posed: "Are they [the Imperials] the underdog?" That may very well be the case.
While it is easy to forget that the Imperial is filled with humans just the same as the rebel teams, this game brings that front and center — not only do we see who sits within the Stormtrooper suits, we also see how some of them got to where they are in life (hint: orphanages). All the while, we see the game's actors in the process of acting for the various cut scenes.
In addition to in-game footage and gameplay, the video also gives us a look at concept art that was created as part of the development process. It's a very raw and real look at the fantasy world, one that promises great attention to detail in the game's highly anticipated campaign. The video does beg the question, though: what kind of focus will the rebels get?
Star Wars Battlefront 2 will be available for the Xbox One, PlayStation 4, and PC (including the high-end versions of the consoles); it is available to pre-order now. Those who pre-order will get early access to the game starting in November (a three-day head start on everyone else), as well as some exclusive perks like instant access to half a dozen heroes and special Star Cards, as well as the Millennium Falcon with updated looks and sounds, and exclusive outfits for Rey and Kylo.